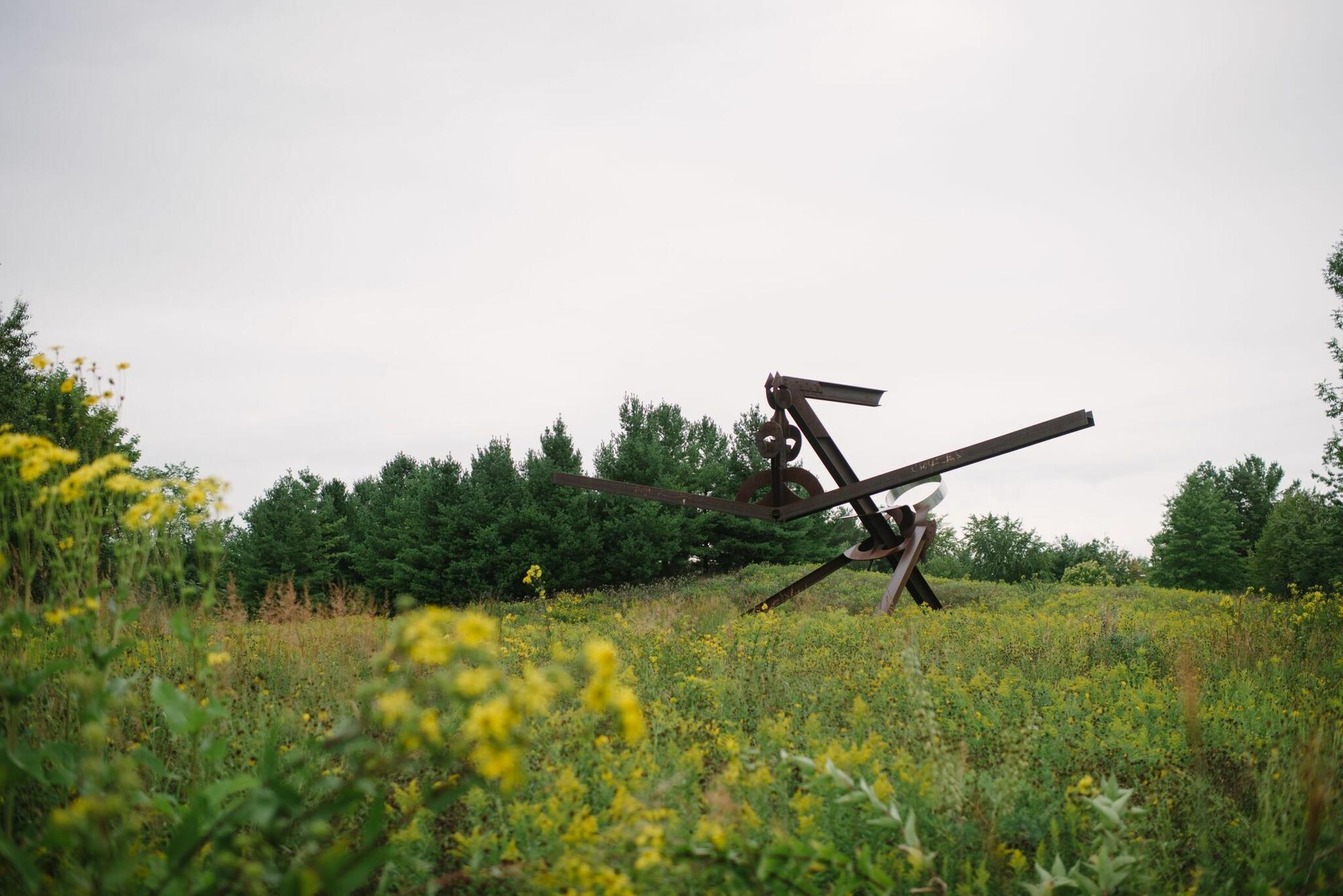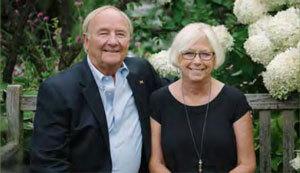 Building to Preserve a Legacy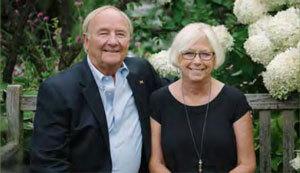 David Grant Dvorak M.D. and Karol J. Peterson live across from one another on Gull Lake, a 10-minute drive by car, or a 5-minute jaunt by boat. But when this couple wants to visit Frederik Meijer Gardens & Sculpture Park, it means an hour and 15 minutes on the road in each direction.
The miles, however, are of little consequence when you're that much in love with Meijer Gardens and all it's given back to this twosome from Kalamazoo County. Karol says, "It's such a treasure."
David's origins are in Cedar Rapids, Iowa. After being raised by his paternal grandmother in Iowa, David moved to Elmhurst, Ill., but returned to Iowa every summer through high school. His maternal grandfather was a veterinarian, specializing in hog cholera, and David and his brother often travelled throughout eastern Iowa with him. They would catch the selected pigs for "posting".
He earned degrees in biology and chemistry from Valparaiso University, and then completed Medical School at the University of Michigan. He served a tour of duty with the U.S. Army in Vietnam before completing his Ophthalmology Residency at Indiana University from 1967 until 1970, then started a practice in Kalamazoo. He co-founded Kalamazoo Ophthalmology PC in 1972, from which he retired in 2002.
Karol is a native "Youper" who grew up in Kingsford, and "came south to attend Western Michigan University and never left." It's where she earned a bachelor's degree in Special Education and Psychology. She received a Master's Degree in School Psychology from WMU. She then served as a school administrator some 28 years before retiring in 2003.
Karol grew up at her father's knee, whom she describes as "an environmentalist before it was popular." He worked with soil conservation and lumbering initiatives, and participated in forest management. Today, Karol and her sister manage the forest and wildlife "and all manner of birds" on 640 acres still in the family's possession northeast of Kingsford. And when she's not tending to her U.P. duties, she's back on Gull Lake, doting on everything from deer to hummingbirds to "30 ducks waiting for me every morning to feed them!"
Both were living in the Gull Lake area when they met, but have since purchased separate properties on the lake. They've been members of Meijer Gardens since the earliest days, and were inducted as Perennial members of the Foundation in 2007 and now qualify for membership in the Bonsai Society.
For David, giving back has been part of his persona since his early days at medical school, when he secured a grant from the Grand Rapids Community Foundation in exchange for a promise to practice medicine in West Michigan upon graduating. Ever since, he's been returning the favor, and joined the Friends of the Community Foundation during the 1980s.
David and Karol are proud owners of a Reynard Fox sculpture in bronze, fashioned by Oregon sculptor Shelly Smith Curtiss, that they bought after seeing the one Fred Meijer had bought for Meijer Gardens.
David and Karol are tethered to Meijer Gardens largely because of their love of nature and art. And, they encourage a trip to Meijer Gardens as just the ticket for others seeking solace from a world that sometimes blows by too quickly.
Though they're more than an hour away, it hasn't stopped them from inviting friends and acquaintances near and far to experience Meijer Gardens. Says Karol, "It's easy talking others into coming on board once you bring them for a visit." And as for the Foundation that helps make it all possible, David emphasizes that "For such a gorgeous place, you want to see it kept alive and well for many generations to come."