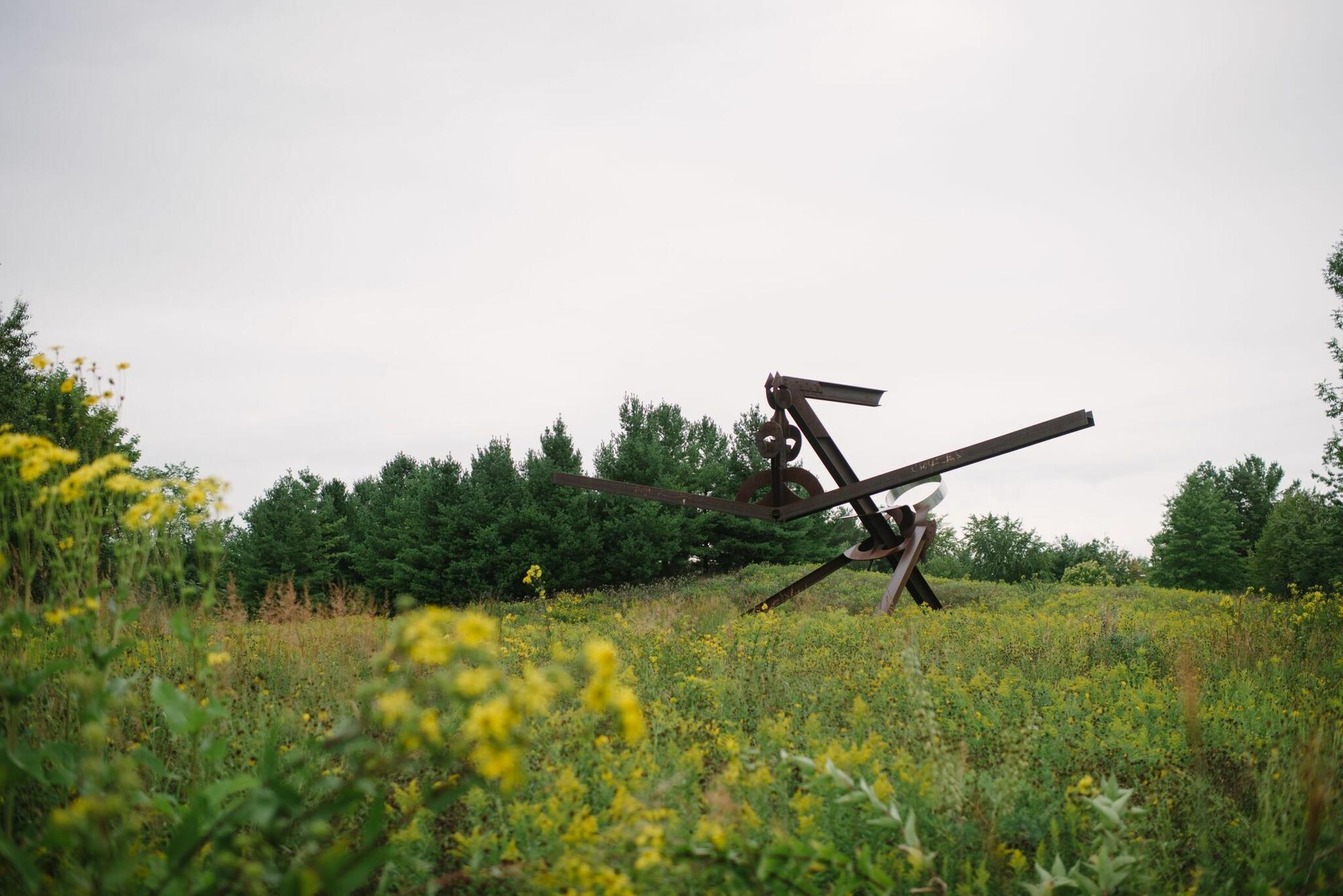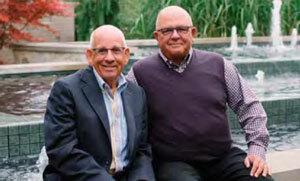 Building with a Heart for Others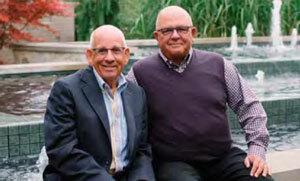 For Ken Terpstra and Ken Bandstra, the secret to the success of Frederik Meijer Gardens & Sculpture Park is that it "keeps moving forward"
"I was on a college board in Chicago," remembers Bandstra, "and one of our wealthy contributors saw nothing going forward with our school...so he ended up giving a million dollars to a different college." It was a sobering lesson for Bandstra, and one of the reasons Meijer Gardens is so special to him.
Terpstra was born in Walker and graduated from Grand Rapids Union High School in 1962. He earned a degree in biology and chemistry from Hope College, then a master's degree from Michigan State University in microbiology and public health. He worked in public service for 40-plus years, partly for the Kent County Health Department, Holland Hospital, and other places.
Bandstra hails from a south Chicago suburb. He was schooled at Calvin, where he earned degrees in education music and art, with a minor in business. He taught for a short time, married, had kids, and founded Bandstra Business Services, which he ran for three decades before retiring in 2016.
The two met through a support group for the LGBTQ community at a Grand Rapids church, and were friends for a number of years before dating. In fact, they cemented their relationship during a commitment ceremony on the grounds of Meijer Gardens, back in March of 1999, when the facility was just four years old. They married in 2015.
They've been cheerleading Meijer Gardens since they both set foot on the property, impressed with the leadership imbued in day-to-day operations, and in the mission of the Foundation, which exists to promote and preserve the property for future generations.
"To keep this going into perpetuity," says Bandstra, "the Foundation is the only way you can do it. And I appreciate the fact that it keeps moving forward."
Terpstra echoes that sentiment, nodding to Fred Meijer's vision for bringing horticulture and sculpture to Grand Rapids in a way no one had before. "Just look at what's happened in 20 plus years," he says. "And it continues to expand, with a concert venue, the Japanese gardens and more. This really helped put Grand Rapids on the map."
Bandstra enjoys how Meijer Gardens is "serving all of the community," and it's especially gratifying to see children from all walks of life visit, providing them with an experience that is arguably life-changing.
Indeed, Terpstra himself has worked as a volunteer at Meijer Gardens, shuffling kids from buses into the main entrance. He says with a smile, "as I was escorting them, I could sense their excitement. Many came from the inner city, and this was very possibly the only chance for them to experience culture like this."
Bandstra nods his assent: "Both of my grandkids are from South Bend. Every year, the sixth grade arrive here on six buses. They're seeing all his incredible green space, an experience their friends may never see otherwise."
Bandstra hopes that experience continues to be repeated year after year, for more and more busloads of kids, among others. But it's going to rely on an organization that embraces change, and recognizes the importance of moving forward.
"The reason the Foundation is so important," he continues, "is that people change, people die. Fred and Lena Meijer may well have been crucial to establishing it, but all of us keeping it going is essential."