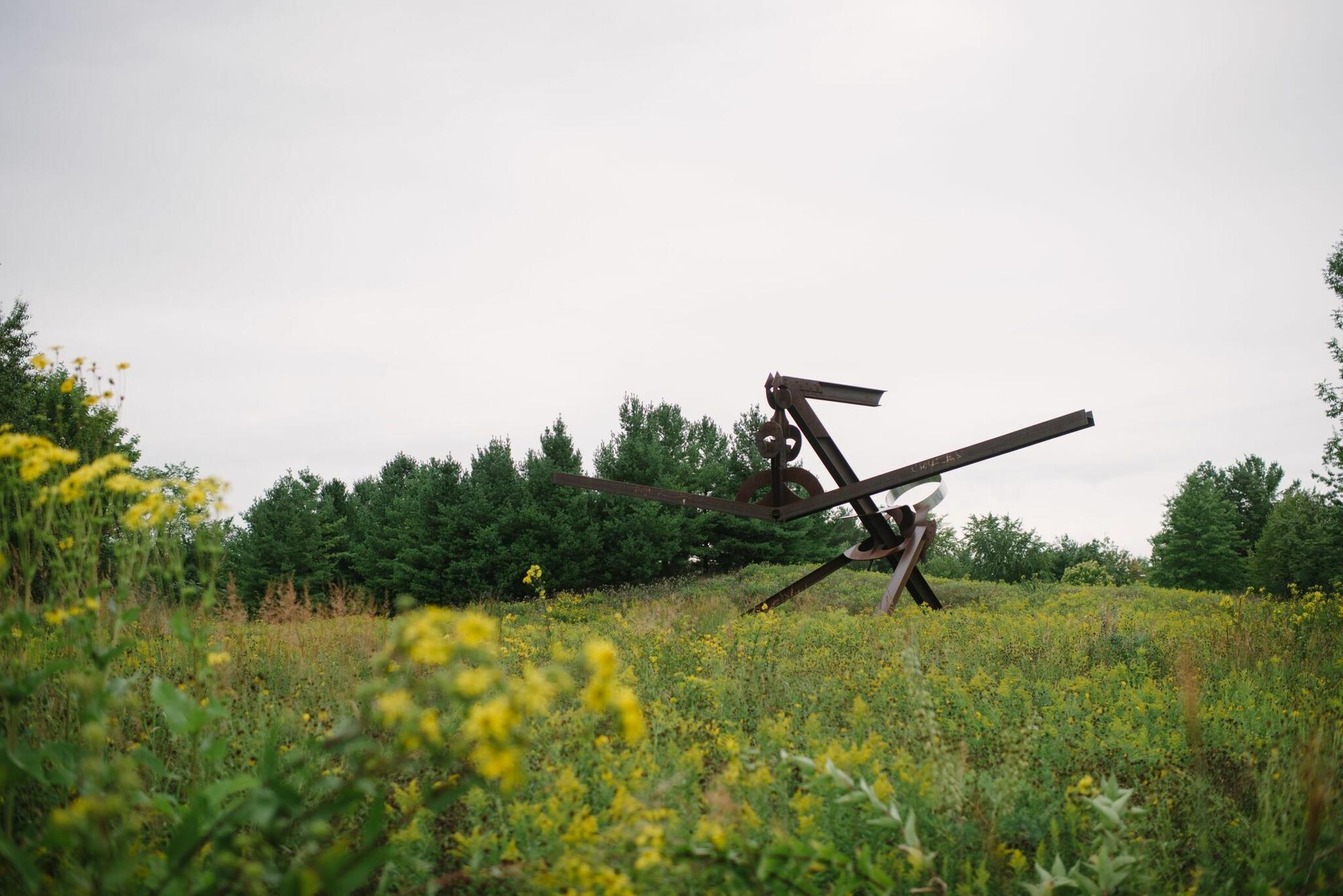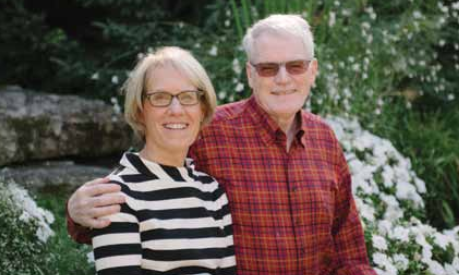 Choosing a Pathway to Help Others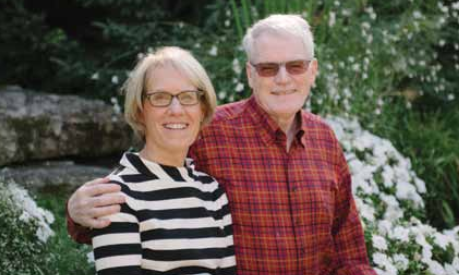 When Cheryl and Steve Wonch re-wind the story of their lives, the tape settles on a time and place from nearly four decades ago, revealing a preschool in need.
"Our kids were attending there, and the school required funds for a special project, and it appeared they weren't going to get it unless someone stepped up," Cheryl remembers. "It was a true need, and it intersected with our interests."
Fast-forward some 40 years, and this West Michigan couple is still reaching deep to create momentum for organizations that include the Frederik Meijer Gardens & Sculpture Foundation.
For them, the reason is tied to the visceral relationships they've cultivated, beginning with an invitation from David Hooker, President and CEO of Meijer Gardens, to become involved with efforts to ensure that the Foundation remains sustainable.
The Wonches eventually responded by signing up with the Foundation's "Perennial Society," designed for those who have cumulative monetary gifts, pledges or estate gifts of $10,000 or more.
Intrigue turned to fascination, especially for Cheryl, as she immersed herself in Master Gardener classes and, while volunteering, observed from behind the scenes how employees and swarms of volunteers work to keep Meijer Gardens looking beautiful year after year.
Steve, originally from the Lansing area, and Cheryl, whose roots are in Flint and Grand Blanc, have been investing in each other and in others ever since they met on a blind date while attending the University of Michigan. He eventually earned an MBA from the University of California, Berkeley, and she a master's in audiology from Wayne State University.
They married in 1976 and moved to the Grand Rapids area two years later. Five years after landing here, the first of four children was born. Steve embarked on a career in finance, and administered programs for Wolverine Worldwide, Care Corp., USF Holland, and Aquinas College. He's also served in like capacities for two not-for-profits – SpringHill Camps and the National Christian Foundation.
Early on in their marriage, the Wonches decided to reserve time on a regular basis to discuss giving. A turning point surfaced after both of Steve's parents died, leaving them with a sizeable inheritance.
"At one point, we discussed giving 10 percent away," says Steve, remembering how their donations during that period were tied to faith-based tithing. "But Cheryl challenged the both of us to give it all away," he says, noting that the amount was well into six figures.
"It was a very substantial amount of money," says Steve, "but we had savings. We weren't wanting for our next meal."
They split the amount among three beneficiaries – their church, Young Life and SpringHill Camps.
"It was fun from the standpoint that none of the groups was soliciting us," says Steve.
Though much of the couple's gifts are provided anonymously, they've learned that allowing their name to be tied in a public way can inspire others to action. It gives them a chance to have open conversations about why they choose to include the Frederik Meijer Gardens & Sculpture Foundation as one of their primary beneficiaries.
They'll gently counter arguments that the Meijer family should shoulder most or all the expenses, pointing out that "a foundation should be broad- based in support, because people seek and deserve an opportunity to belong."
Balance is also a key, says Steve, emphasizing that they donate to marginalized populations struggling in and around West Michigan, as well as educational and artistic endeavors. That tapestry includes Meijer Gardens, which they describe as "an important community asset, so representative of God's beauty, and something that should continue long-term."
Both Cheryl and Steve recommend that for those exploring ways to become involved, focus on organizations where a relationship might flourish. When Steve was diagnosed with cancer in 1988, he eschewed national initiatives, instead zeroing in on a local support group that had helped him on his journey.
"That was something I could see and touch," he says, and draws parallels to Meijer Gardens to explain their decision to be involved there as well.
We're not just writing checks," says Cheryl. "This is a place where we can get involved, as a volunteer, as a worker, feeling a part of it. And you don't have to be a gardener; there are a lot of roles to fill."
Toward that end, Steve enjoys attending the summertime concerts, where he helps patrons with seating options.
"We've been blessed," says Cheryl, "and we believe in passing that on."
"I don't think anyone could have predicted the sort of satisfaction we would get from giving back. In every instance, we've been rewarded with a sense of joy. And that just makes you want to do it again."