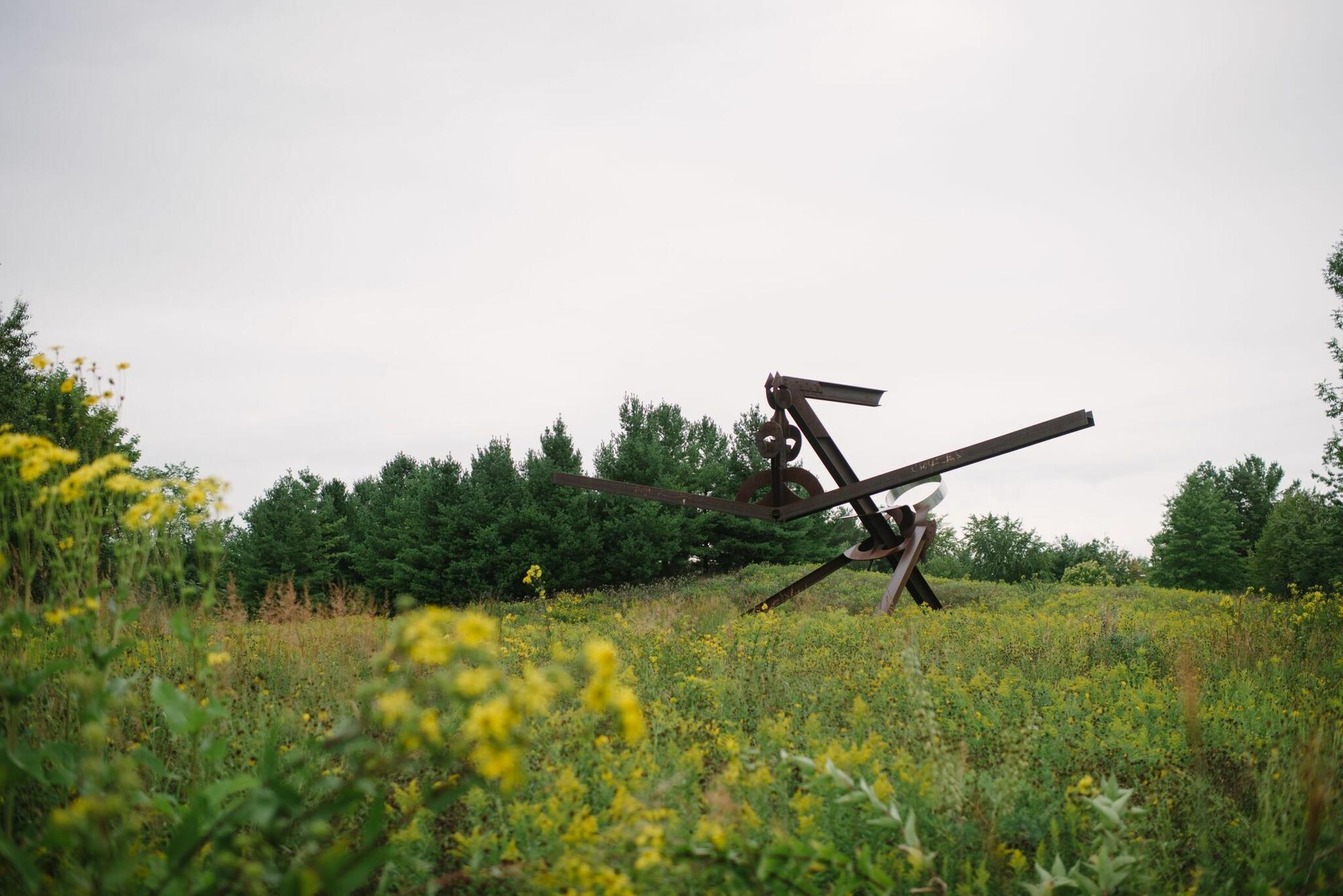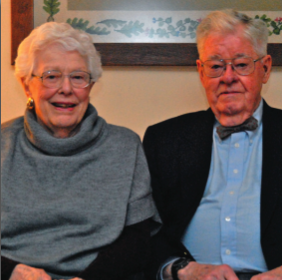 Chris & Charlotte Southwick on Gift Annuities for Fixed Income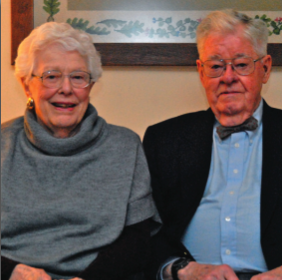 Dr. Chris Southwick and his wife Charlotte (known as "Chat") have been part of Frederik Meijer Gardens & Sculpture Park since its first day. The Southwicks, both 86, will be part of the Gardens and the Frederik Meijer Gardens Foundation long after they are gone, through their donations to the Gardens of three benches, two statues, cash and two charitable gift annuities to the Foundation.
The Foundation annuities give the Southwicks fixed payments for the rest of their lives. They are an outgrowth of the donation of the marble statues sculpted by Randolph Rogers, a leading American sculptor of the Victorian period. The sculptures, Indian Fisher Girl and Indian Hunter Boy, situated in the Victorian Garden, had been in Chat's family in Connecticut for years. Both had fallen into disrepair and were not thought to be valuable. Chat had the statues appraised and they were found to be worth $20,000 apiece once restored!
In 2007 the Southwicks donated stock for Meijer Gardens to sell to have the sculptures restored, installed and to pay for ongoing maintenance. After those expenses, there was a significant amount of money left, which the Southwicks gave the Foundation to establish a fund in their name. Later that year they decided to support the Foundation further with two gift annuities, one in each of their names and, in 2009, they again each established a second annuity. "An annuity gives you a fixed income as long as the institution has enough backing – and Meijer Gardens is one of those places you know will be around the rest of your life," Chris said.
Dr. Southwick is a native of East Grand Rapids, growing up around the corner from the house where he and Chat have lived for 55 of their 61 years of marriage. He was a general surgeon for 25 years then helped evaluate cancer programs around the country. His father and brother were also doctors. The Southwicks were among those attending the Grand Opening of the Gardens 15 years ago. "It was a cold day," Chat related, "and during his speech Fred said, 'Lena's telling me to hurry up!' The Meijers have such a wonderful sense of humor and Fred is a wizard. The Gardens is now listed as one of the best places in the world to visit!"
The Southwicks are members of the Foundation's Perennial Society for those who have made provision in their wills or estate plans for a gift of $10,000 or more to the Foundation. They are also members of the Gardens Sculpture Society. Chris likes to go to the Gardens and "just walk around," sit on the benches they donated to honor their deceased parents and watch children playing in the Lena Meijer Children's Garden. "If I were a four or five year old kid, I'd pretend I was taking a boat through the Great Lakes," Chris said. "Kids are having the time of their lives and don't realize they're being educated at the same time."
Chris and Chat are true advocates of Frederik Meijer Gardens & Sculpture Park and great supporters of it. Their feeling about this special place is summed up by Chris: "Meijer Gardens is for all ages. There is enough diversification that you don't have to like all of it – or understand it. Everything they do there is first class and we really appreciate being part of it."