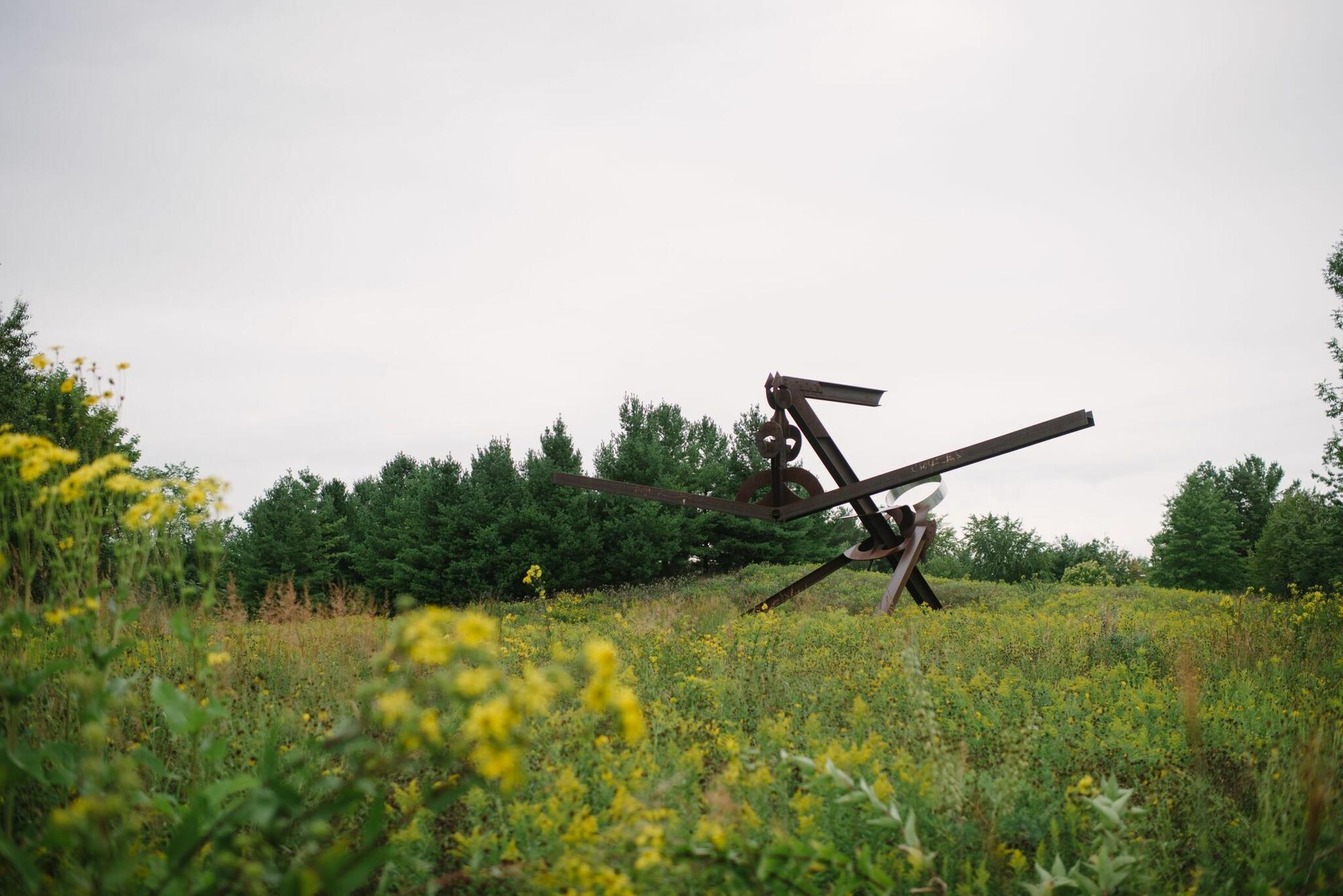 Harvey Lemmen on Gift Annuities
In the Grand Atrium of the Grand Room, a small plaque says a lot about a modest man and long-time benefactor of Frederik Meijer Gardens & Sculpture Park. When he donated money creating a fund to support the atrium, Harvey Lemmen asked that the plaque simply read: "In memory of Lawrence and Katherine Lemmen" – his parents.
"This is a beautiful place," he said, standing in the atrium beneath a glass sculpture by artist Dale Chihuly. The conservatory and surrounding gardens are "a big draw to the area, and that's important," he added. Lemmen, former president of Meijer Inc., became a member of the Frederik Meijer Gardens Foundation in 2001, when he made his first donation. He's made several more since then. "I try to increase it each time I give," he said.
In 2005, Lemmen became a member of the foundation's Perennial Society, when he gave it a charitable gift annuity. Annuities allow donors to receive periodic payments the rest of their lives, while assuring that their support will continue long after they are gone. "I think it's a good deal for the donor," Lemmen, 88, said, adding he would urge others to consider doing likewise. "This way you get something back, and the charity gets it, too. It's a good way to raise money and build a capital base. It certainly is a good cause."
Lemmen's association with Fred Meijer and Meijer Inc. goes back more than six decades. Fresh from the University of Michigan business school, he joined the small company – then consisting of four grocery stores – in 1947 as manager of its office in a former potato warehouse in Greenville. He rose quickly, becoming comptroller, vice president and president, overseeing much of the company's growth. He retired in 1986, but remained on the company's board until 1992.
Lemmen recalled when Fred Meijer told him in 1995 he was thinking of supporting the West Michigan Horticultural Society in creating what would become the Frederik Meijer Gardens & Sculpture Park. "If he had asked me, I'd have advised against it," Lemmen conceded. "I thought it would take an awful lot of money. I didn't have the vision Fred had." But now that it has become not only a regional tourist attraction, but an internationally acclaimed botanical garden, Lemmen said Meijer "made a wonderful decision. It's a success. Fred always thinks big. If Fred supports it, it's got to be good. I think he had the vision of something that can be a legacy, something that is unique to this area."
As Lemmen spoke, dozens of volunteers decorated more than 40 Christmas trees, preparing for the gardens' annual Christmas and Holiday Traditions Around the World celebration. "I don't think this place could exist without the volunteers," Lemmen said. "This is something to view and behold."
While success in business is important, so is giving back to the community, he added. Lemmen recalled an aphorism often repeated by Fred Meijer's father, Hendrik: "The eye needs to be fed, too."