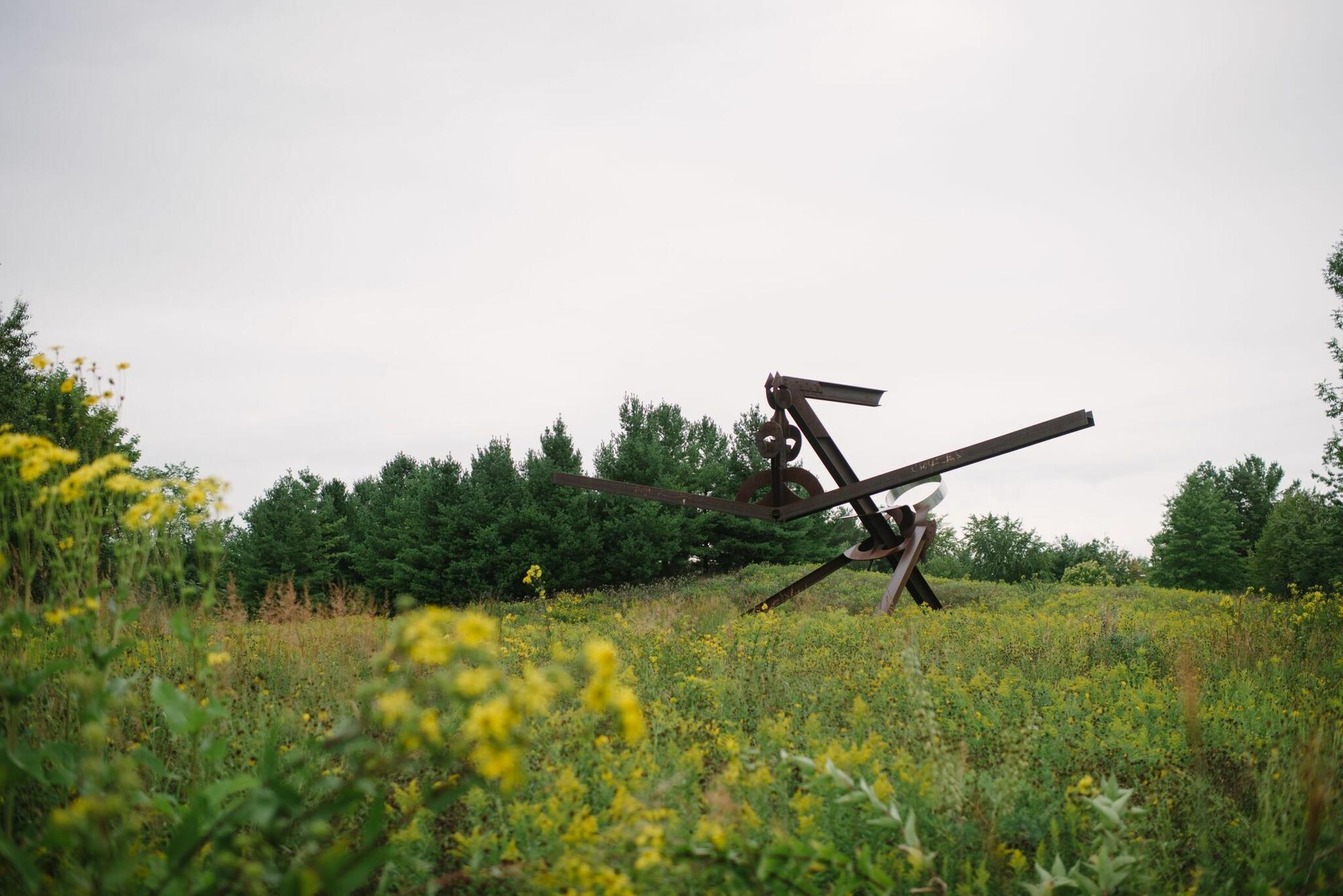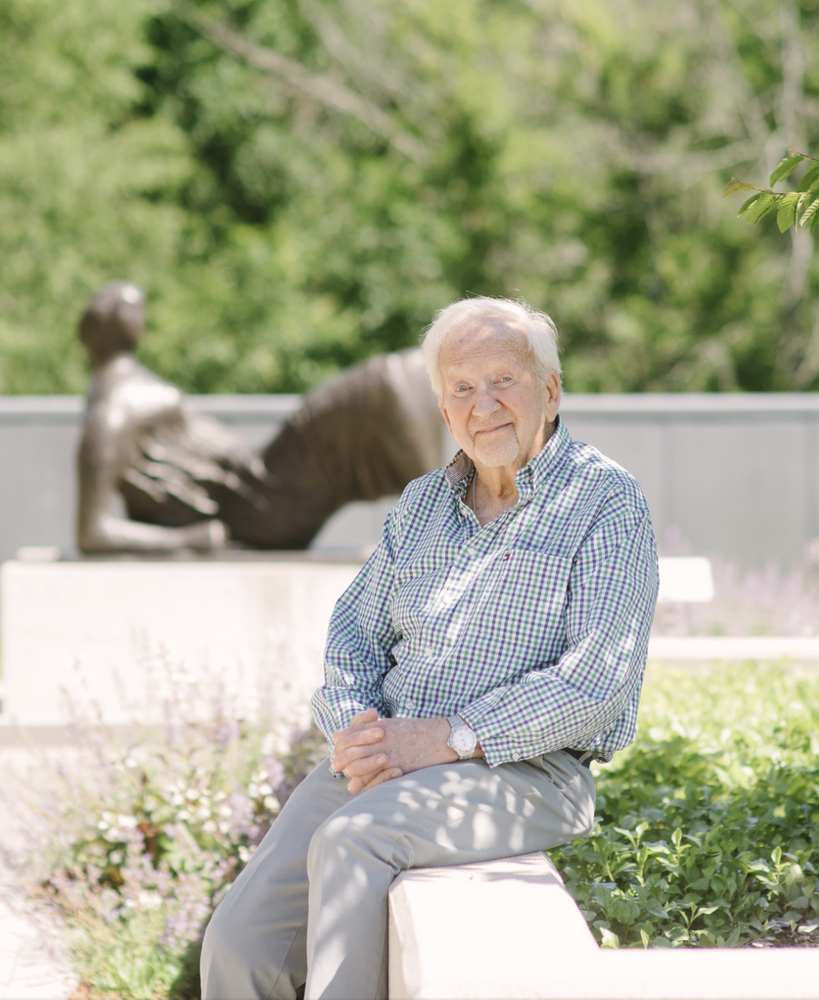 Keith Paluska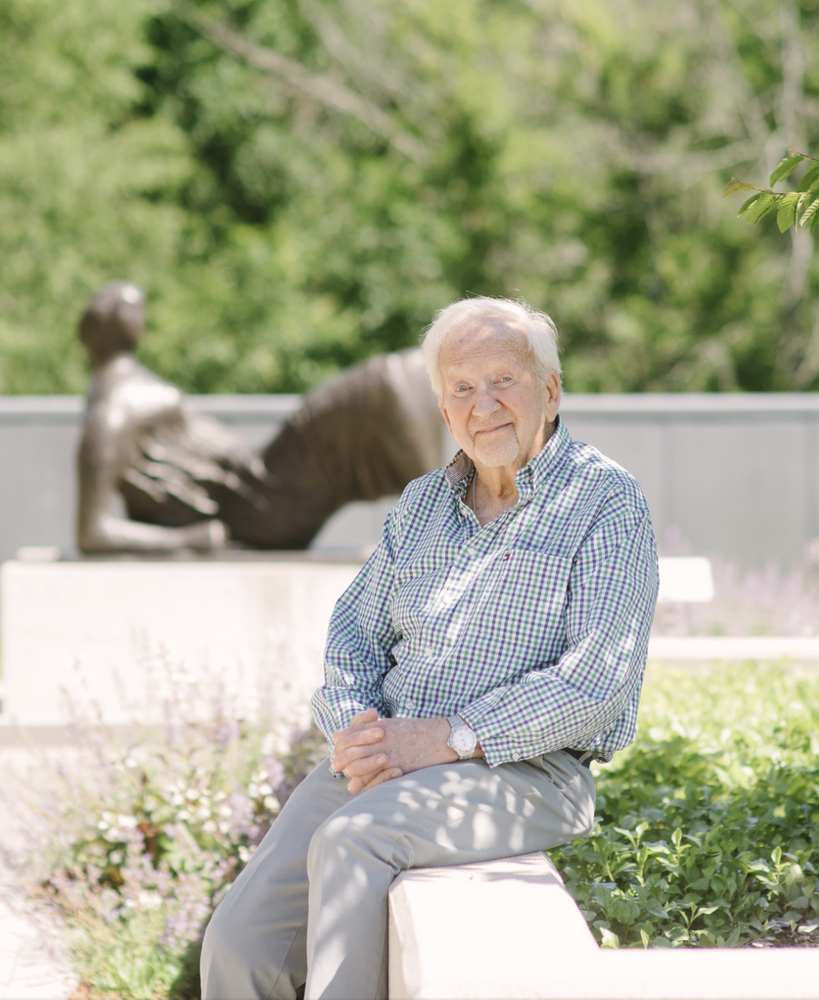 Keith Paluska takes his membership to the Frederik Meijer Gardens & Sculpture Park very seriously. So seriously that he made it a personal goal to contribute to the Frederik Meijer Gardens & Sculpture Foundation and now takes pride in ownership of his "tiny, little corner" of the Gardens.
"I now feel very good about my relationship with Meijer Gardens because I've made my contribution to the Foundation," Keith says. "I wanted to do something with my money that I would take pride in; it's not satisfying having money that is not being helpful."
Keith has more than a financial connection with the Gardens. Keith, or "Mr. Paluska" as he was called back then, was an influential figure to the outgoing President & CEO of Meijer Gardens, David Hooker. Keith was a guidance counselor in the East Grand Rapids school system and mentored David. "I'm not surprised that David's so successful," Keith grins.
Keith and his late wife, Carole, loved to walk the Gardens and attend concerts together. In fact, they attended the very first concert ever featuring Art Garfunkel. "He was feelin' groovy that night," Keith laughs.
"At intermission, Fred Meijer came out and welcomed everybody. Here we are seeing the Fred Meijer for the first time in person. He was so sincere, so down-to-earth, so gracious, and just a regular guy. My wife and I immediately felt at home. He and Lena had a great vision for what they wanted the gardens to be for the community; and as it turns out, the world! Perhaps they didn't realize it then, but now everyone loves their visit."
When Carole and I moved to Grand Rapids in 1968, we were most impressed with benefactor donations. It's memories like that – and, of course, a love for music, horticulture, and the arts –
that motivated his contribution, and has kept Keith enjoying the Gardens for years.
His children and grandchildren, who live in Colorado and Vermont, always request a trip to the Gardens when visiting. "I love to take them through the new exhibits and hear all the 'oohs' and 'ahhs'. I'm their host, or maybe their tour guide," he jokes. "We've never missed the Christmas trees, tons of summer concerts, and butterfly exhibits. (Chihuly, WOW!) Even my youngest grandson, who came to stay with me last summer, requested to walk through the Gardens."
Keith goes on, "It's a very special place to anyone who visits. Through my contribution to the Foundation, I have created a legacy for future generations. My little part of this place will live on forever."