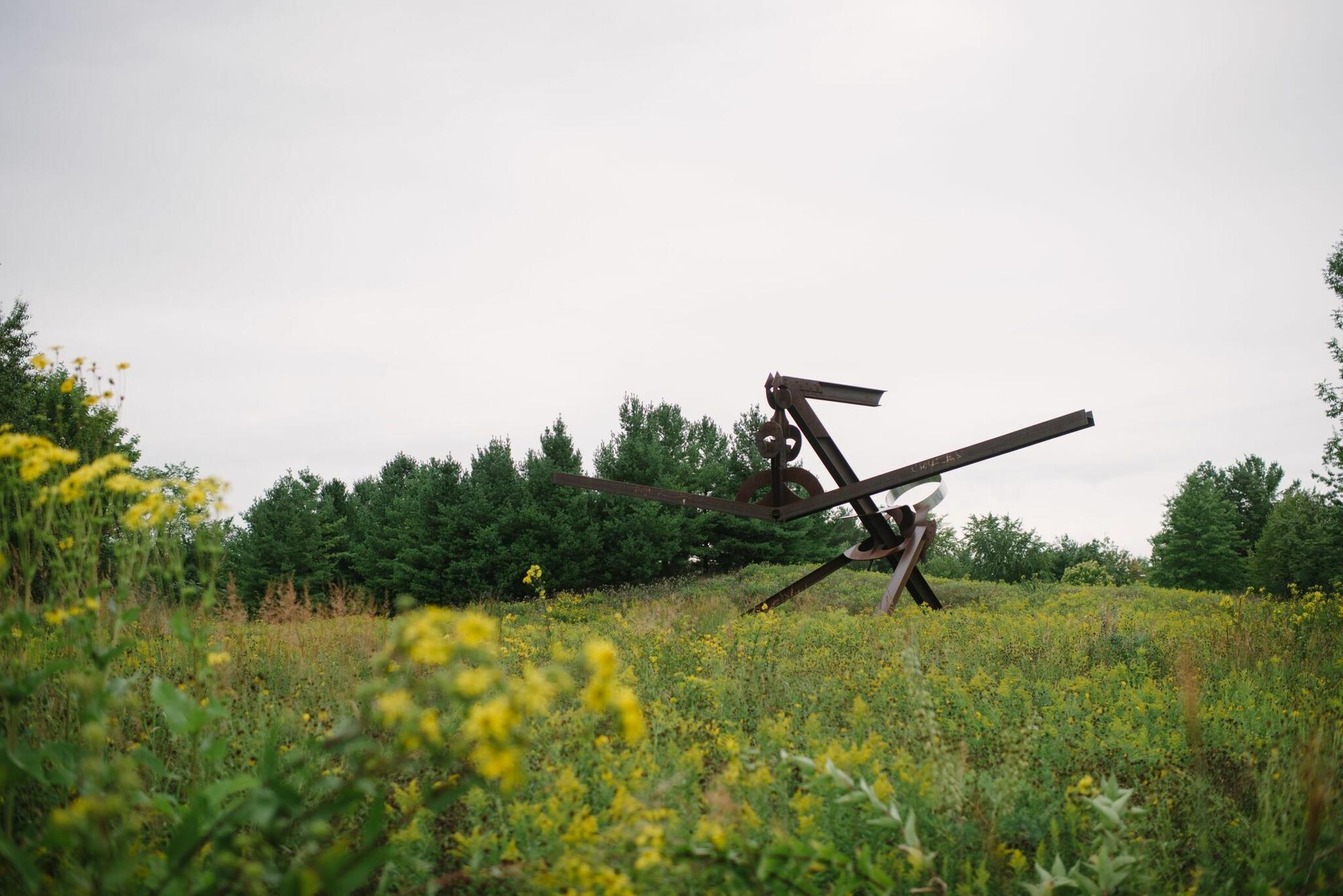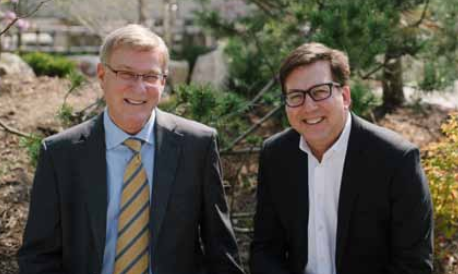 Pathway to Solace, Joy and Inspiration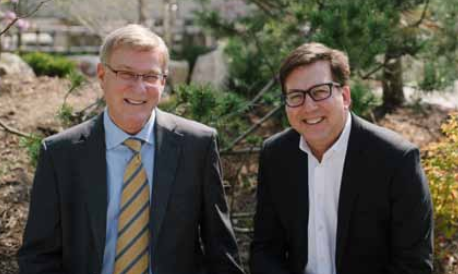 Get lost in Meijer Gardens!
That's the humble advice of Glen Johnson, who speaks with uncommon eloquence and a clear passion about the fixed objects of art that inhabit the Frederik Meijer Gardens & Sculpture Park.
But sometimes, he maintains, it's enough to simply walk the expansive acreage and let the sculptures wash over you in ways that can't always be expressed in words or images.
In a word, wander.
Johnson knows the positive effects of this first-hand, because when he was transplanting himself from the Ann Arbor area to West Michigan some 15 years ago, he needed something to help temper the shock of trading out one culture for another.
The sculpture at Meijer Gardens turned out to be the perfect salve.
At the same time in his life, Johnson was introduced to Tom Merchant, and their mutual appreciation for sculpture on a wide-scale basis both ignited a friendship and fuels their marriage.
Today, both men consider Meijer Gardens a significant touchpoint in their lives, to such a dynamic degree that they've made enduring gifts to the Frederik Meijer Gardens & Sculpture Foundation in ways that will allow Meijer Gardens to grow and enhance the lives of future generations.
"I would say that for both of us, a core value would be philanthropy," says Johnson. "We have no children and we're very fortunate to have great jobs, so we were very purposeful in that giving would be our legacy."
Merchant leads human resources for Fifth Third Bank, while Johnson manages the same institution's Mirador Family Wealth Advisors division.
That means long hours for both, and in Johnson's case, plenty of travel. But they can always count on a place of solace in returning time and again to Meijer Gardens, where they enjoy not only formal events, but also the opportunity to simply meander and mull the grounds and artwork.
As world travelers, both men have visited key exhibits and other sculpture gardens in virtually every corner of the globe. And they can't underscore enough the role that Meijer Gardens plays among that international medley.
"This is a phenomenal place," says Merchant. "Fred Meijer's vision for the gardens and the sculpture demonstrates so much research and planning, and of all the places we've visited, this is over the top compared to many gardens throughout the world."
Merchant and Johnson have come to embrace not only Meijer Gardens, but ripple effects that it's helped foster – a philosophy of community that's imbued in a host of organizations and non-profits where people can go to be nourished, inspired.
And what's particularly delighting to them is that Meijer Gardens is being tended with an eye on perpetuity. "You know by the way things are being done here, that Meijer Gardens will be here for a hundred years if not for hundreds of years," says Merchant.
That helps them grow comfortable with investing significantly as donors, qualifying them for the Bonsai level, which honors gifts of $100,000 or more.
They also make regular gifts to the Foundation. And both have served on boards and committees to help steer the direction of Meijer Gardens, its sculptures, and programs.
It's also not unusual for them to host gatherings that pay tribute to artists whose work is displayed at Meijer Gardens. Their home just outside Grand Rapids reflects a love of sculpture, including a commissioned piece in their front yard by West Michigan designer-artist Brian Alexander.
Far from being "sculpture snobs," however, they encourage anyone with an inquisitive mind to simply contemplate pieces intuitively. "So many people we know come here to just walk and think and get lost in Meijer Gardens," says Merchant. "It's different and it's outside and it's art and it's landscape all in one place."
They wouldn't argue with the notion, however, that it's easy to get hooked. And from there, one might go from a casual observer to someone who's willing to invest in the arts for the sake of others to follow.
"Some of the gifts we're making today, and then there are gifts that will happen after we depart," says Johnson. "But in either case, we have a sense of satisfaction that Meijer Gardens -- and the Foundation -- will be here and remain sustainable long after we've gone.
"It's a bright star with a bright future, and we're very humbled to be a part of it."