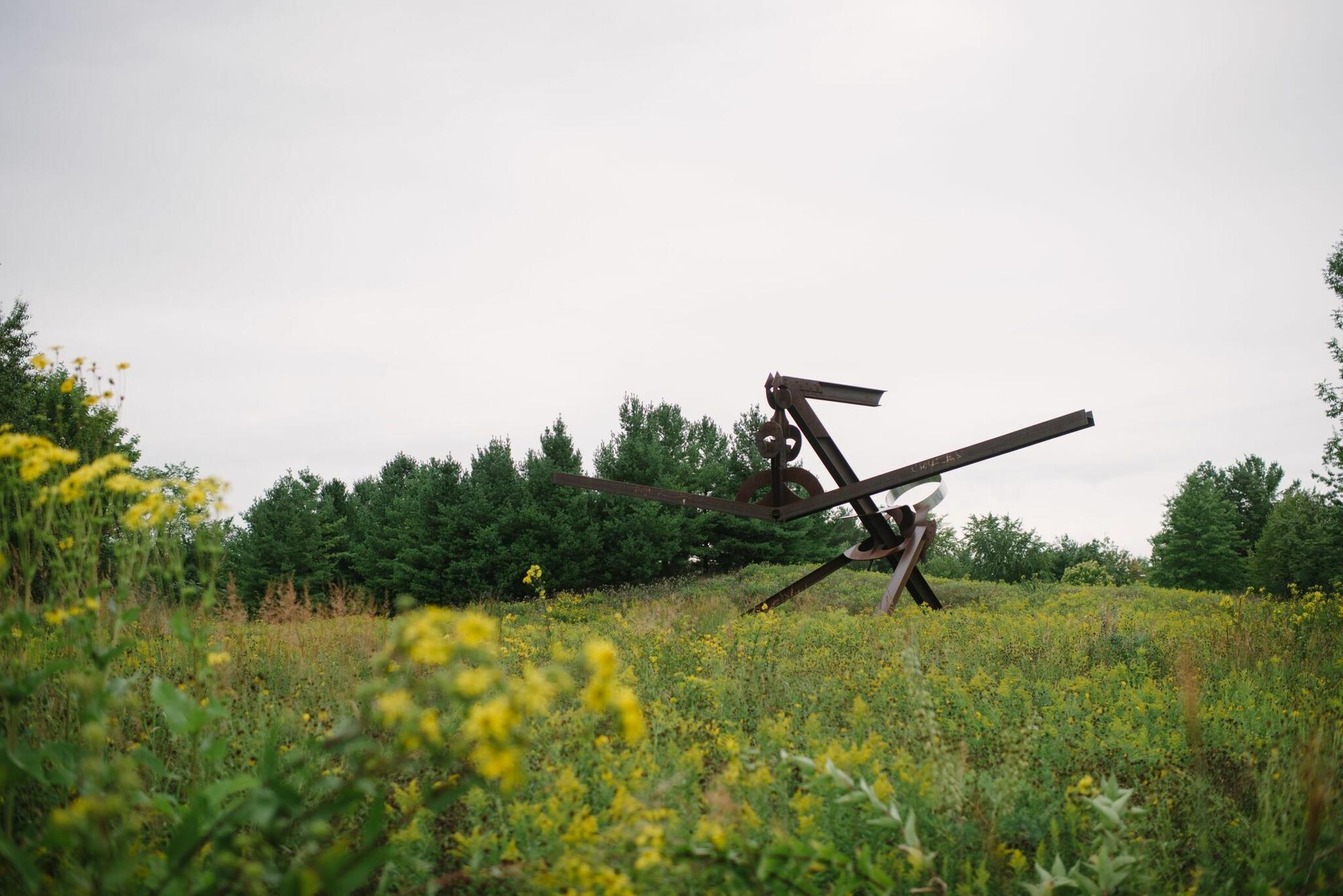 President's 2014 Year End Letter
THANK YOU FOR YOUR SUPPORT IN 2014

Dear Friends of the Frederik Meijer Gardens & Sculpture Foundation,
The Frederik Meijer Gardens & Sculpture Park is known as America's Garden of Art. A place of change. A place of timelessness. An evolving masterpiece that is always inspiring, always beautiful, always new.
The Frederik Meijer Gardens & Sculpture Foundation is a place where gifts to support the Gardens grow and bloom forever. A place that gifts are made in perpetuity. A place where donors establish legacies.

In 2014, the Foundation provided over $4 million of funding to the Gardens. Your gifts to the Foundation show the strength of your belief in the Foundation's goal to build and maintain an endowment to support Meijer Gardens and its goal to evolve and change.

We cannot thank you enough for all that you have done to be part of these two enterprises. Your gifts bring joy, delight and love to more than 24,000 members and 600,000 guests. As both entities grow, there will continue to be exciting plans and programs for you to be part of.

Two particular changes that involved the Foundation in 2014 show the opportunity to create a legacy and help the Gardens grow. Fred Fichter made an endowment gift in memory of his late wife Dorothy, to name the Fred and Dorothy Fichter Butterflies Are Blooming exhibition in perpetuity. Generations of the Fichter family and our whole community will continue celebrating the beauty of renewal and nature every spring as we watch caterpillars become beautiful butterflies.

Vickie's Garden is another new celebration of nature. This garden, in memory of Victoria Johnson Hoffius, was funded and endowed by over 140 friends and family to celebrate her love of flowers and gardening. The sign recognizing Vickie's Garden says it all: "Flowers are like all of us, they thrive on kindness."

Please enjoy this report where you can read more on these and the many other vital gifts to the Foundation. Please contact us if you would like to learn more about ways to create your legacy or become members of the Bonsai or Perennial Societies.

We hope you will continue to support the Foundation as the Gardens celebrates its 20th Anniversary and enjoy the Helen DeVos Japanese Garden in its inaugural year. Bring your family and friends and welcome the world!
John D. Bouwer, President 2012-2014
Dirk C. Hoffius, President 2015
Last, but certainly not least, I would like to thank John Bouwer for his incredible work as the President of the Foundation for the past three years. As the incoming Foundation president, I look forward to continuing the great work Ray Loeschner started and John continued.
Dirk