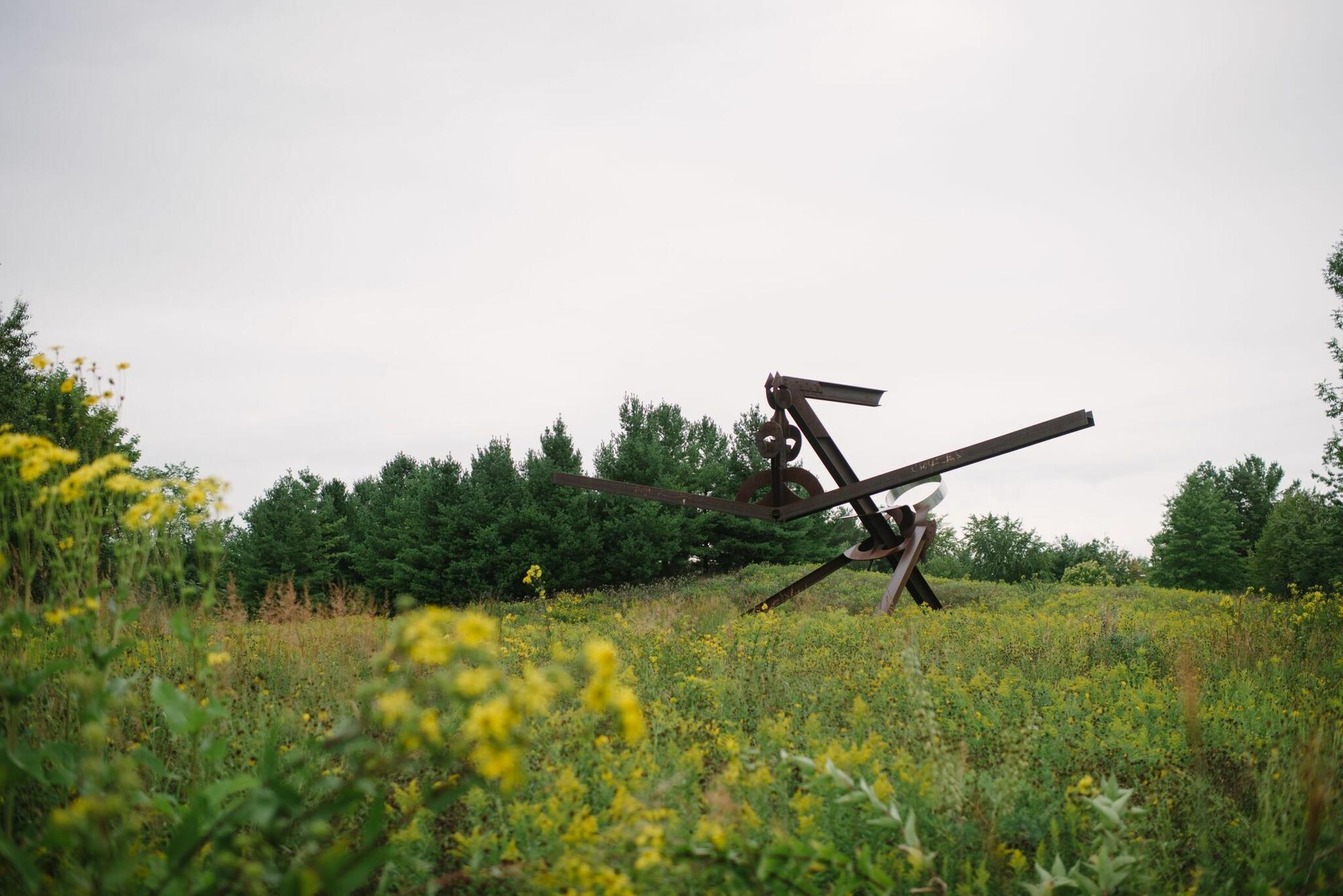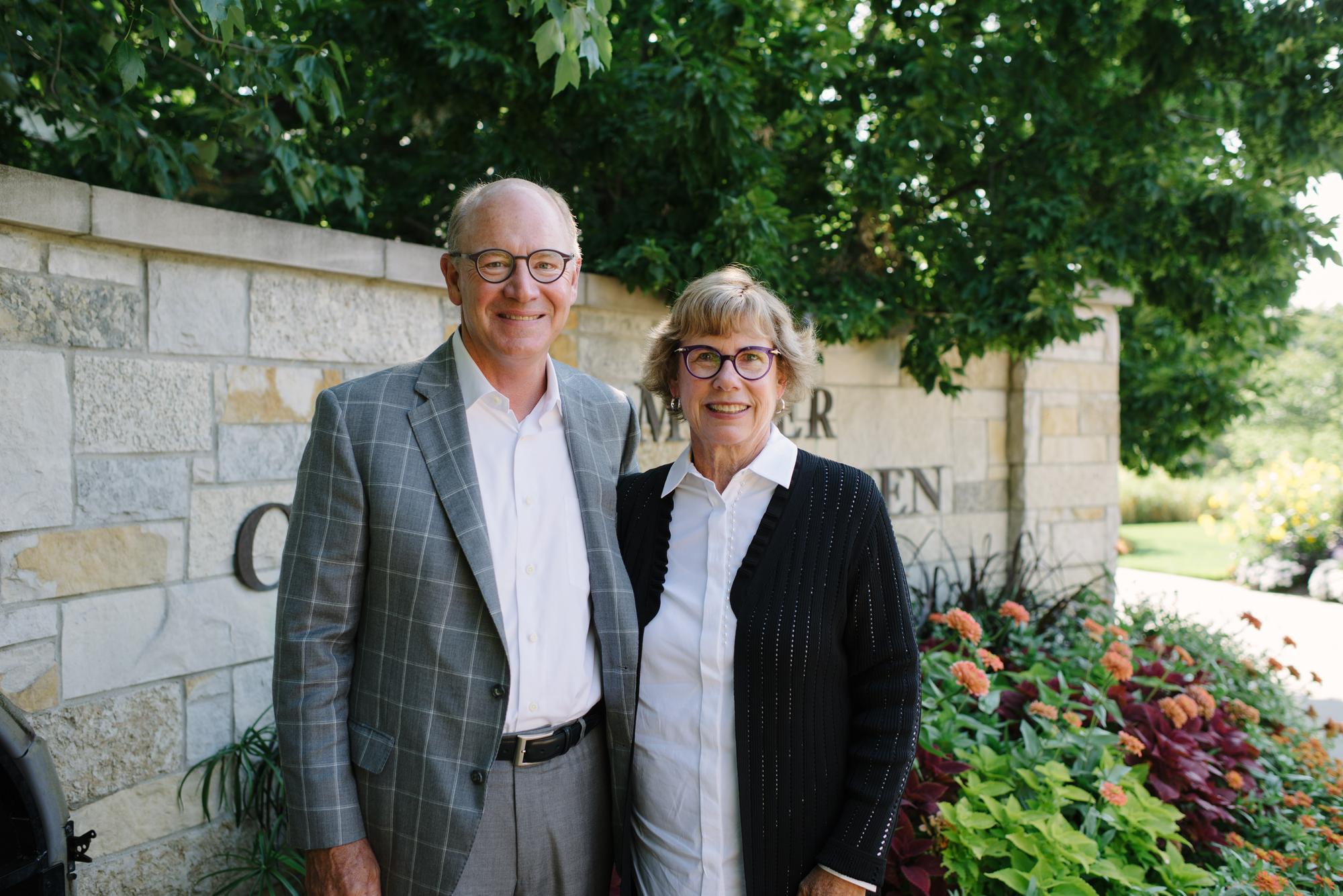 The Boers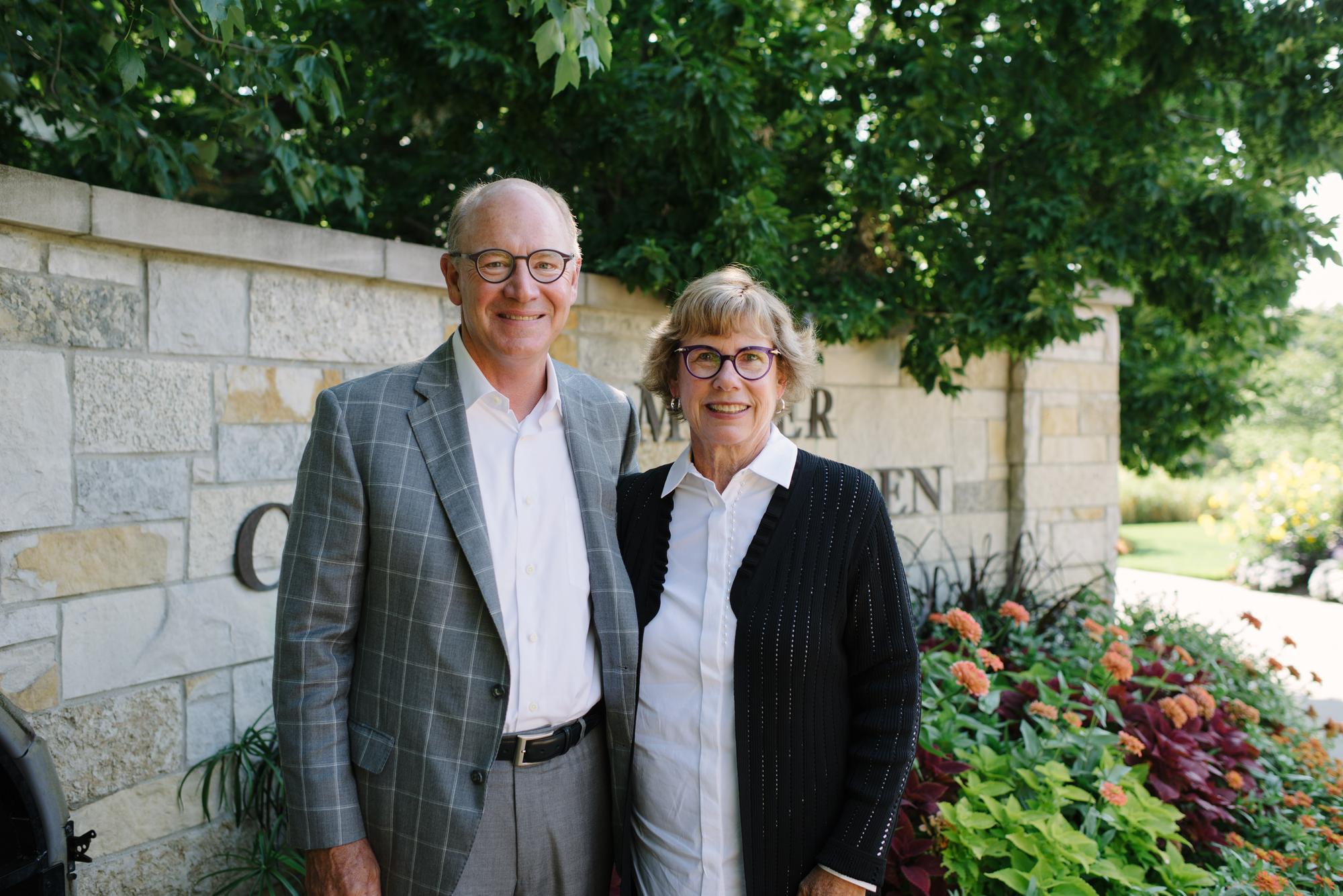 "Whoa! That's in West Michigan?!"
And Bill Boer answers with a nod. "It sure is."
Bill and his wife, Laurie, love sharing that sort of reaction from people they meet while traveling, after mentioning where they're from and how they patronize the Meijer Gardens. "I'll talk about this facility and then pull up the website," says Bill, "and right away, it's, 'Whoa!'"
The Boers are long-time supporters of the Gardens, and more recently the Frederik Meijer Gardens & Sculpture Foundation, ever since settling here in the 1980s one thing has remained a constant: Their love of Meijer Gardens and all it has come to represent to so many.
Bill hails from Grand Rapids originally, with degrees from Calvin, and later Indiana University, where he met Laurie. She was born in Oregon and followed her father when he took a coaching job at IU, where she earned her undergraduate degree and later a master's in higher education.
She worked off and on in education while raising three boys all of whom followed in their father's footsteps in attaining the rank of Eagle Scout. It was Laurie, though, who received a special pin for her role in helping earn their merit badges: "Without her," Bill says with a laugh, "they wouldn't have become Eagle Scouts."
Bill has played a key role in finance for Eli Lilly, Michigan National Bank, RDV Corp., as well as the company he founded in 2005 – Grey Dunes – which assists wealthy families with investments and strategic planning.
In helping so many West Michigan families, the Boers have met many people affiliated with Meijer Gardens and the Foundation. Those relationships culminated in Bill being asked to serve on the Foundation board, a three-year commitment he gladly accepted in January 2019.
From his perspective – which includes managing billions in wealth over the years – "The Foundation is a very well-managed fund," he asserts. "The Board members take it very seriously, and the performance has been well above market, which is what you want. To beat inflation and have it grow at the same time is key, and they've been very impressive in that regard. So someone who is donating money to the Foundation can be very confident that it is managed well."
They're just as duly impressed with Meijer Gardens. "It's the vision that I admire so much," says Laurie, "developing a piece of land that grew from a little garden society. They think as big as they can and then see what might happen. The Meijer family finances had a lot to do with it, but you need the vision first, and in developing that vision, they made it into something truly special."
The Boers donate their time and treasure believing that they're called to give back to their schools, church, non-profits and other community touchstones. "That's what we do, we give back, he says. "And if you can influence other people to give, you consider that, too."
Bill and Laurie both emphasize that giving can mean more than money: "The Gardens couldn't operate if not for the volunteers," Laurie observes. "That's such a huge gift in itself."
The Boers believe that many people are inspired to donate to the Foundation and Gardens based on the example the Meijer family set and continues to practice today: "They've been so generous," says Bill, "and continue to be real down-to-earth and humble people."
These days, it's especially thrilling for Laurie and Bill to bring their two granddaughters – Grace, 4, and Kathryn, nearly 2 – to Meijer Gardens. And let's not forget Laurie's mother, Fran Bell, who just turned 90 and makes her way through the flora and sculptures with help from the tram. "It's so accessible for everybody here," says Laurie. "They think of everything…and everybody."
"It's a world-class facility," adds Bill, "and with so many different components. It's just so unique, which makes us all the more proud of West Michigan."