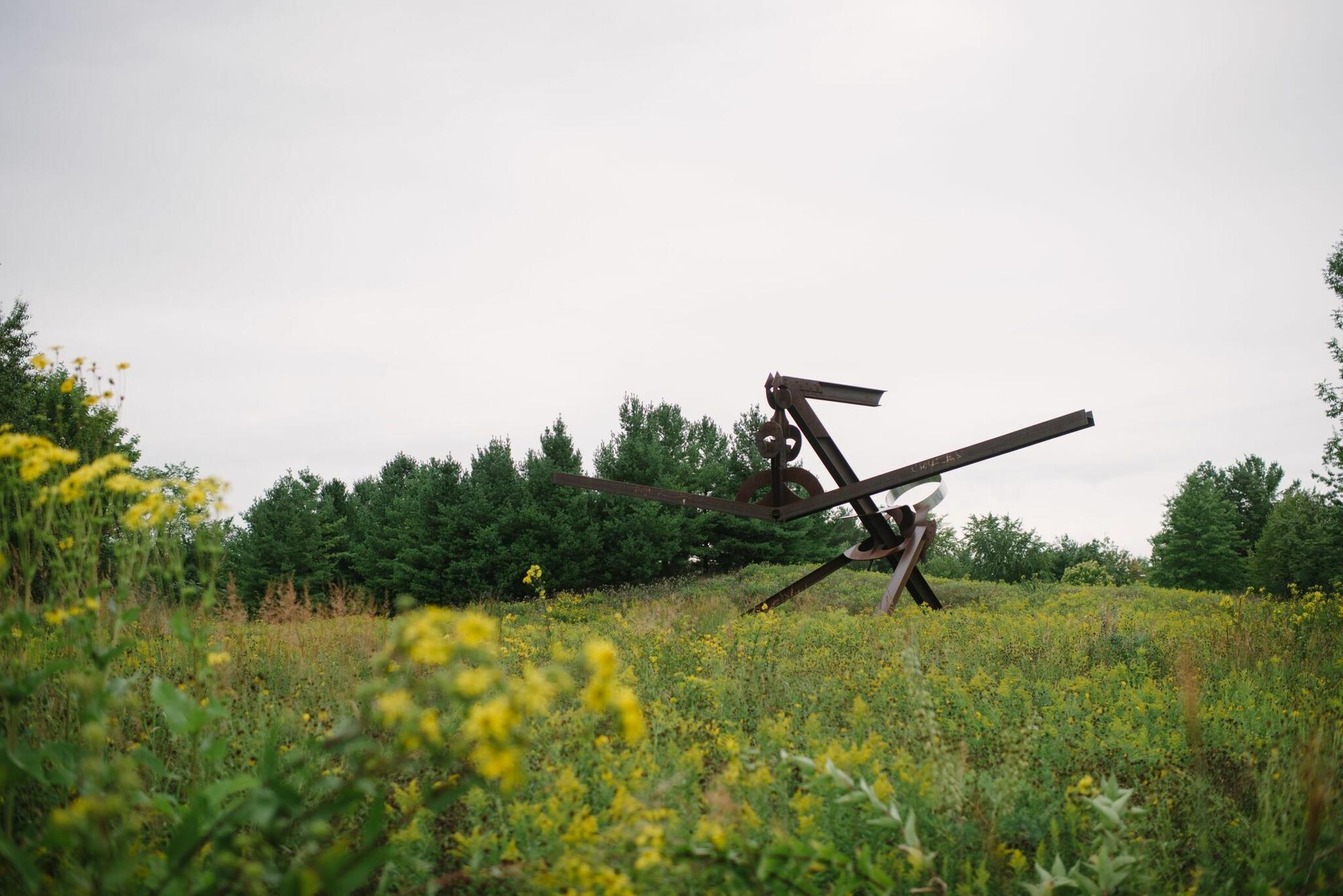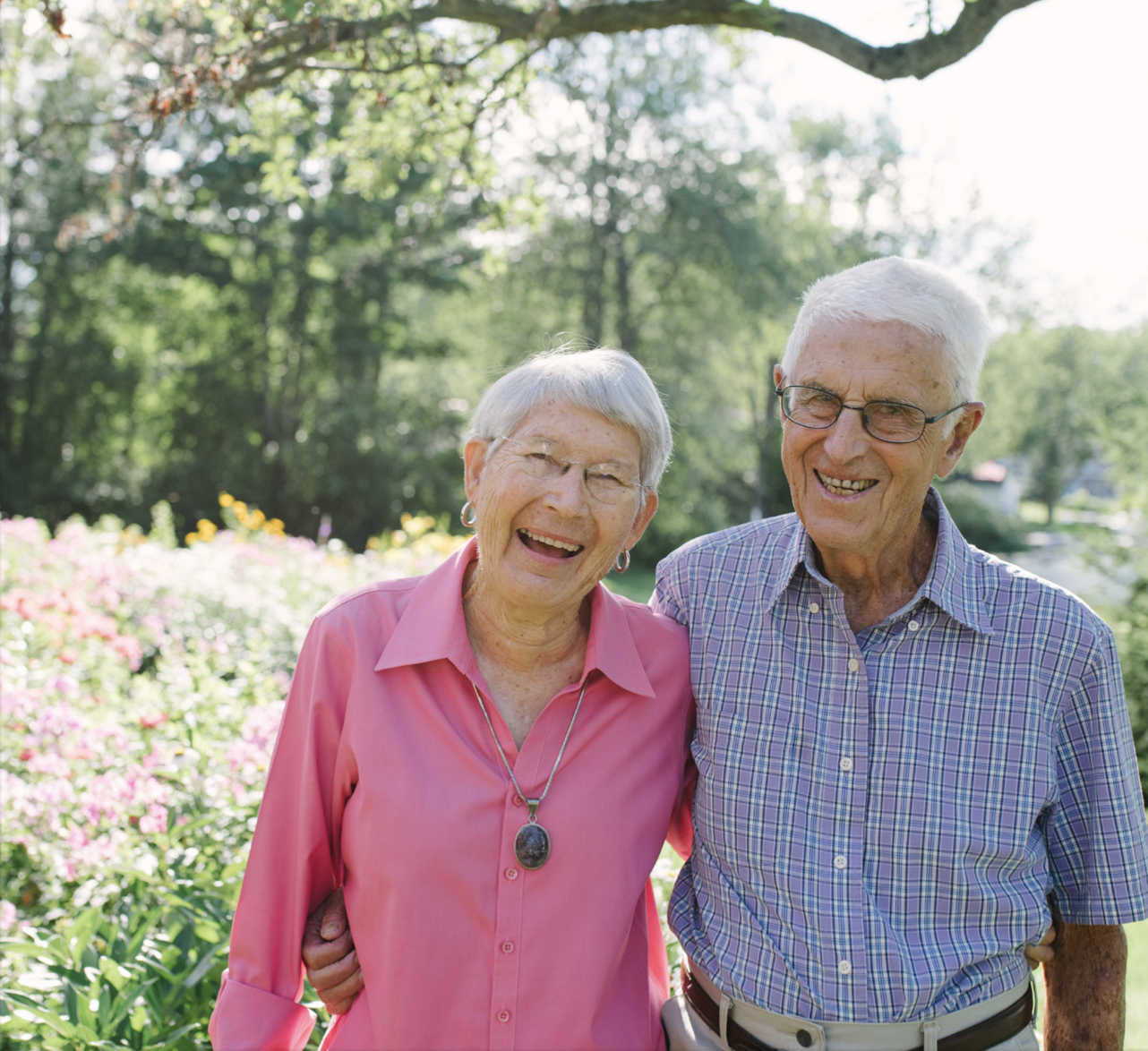 The De Boers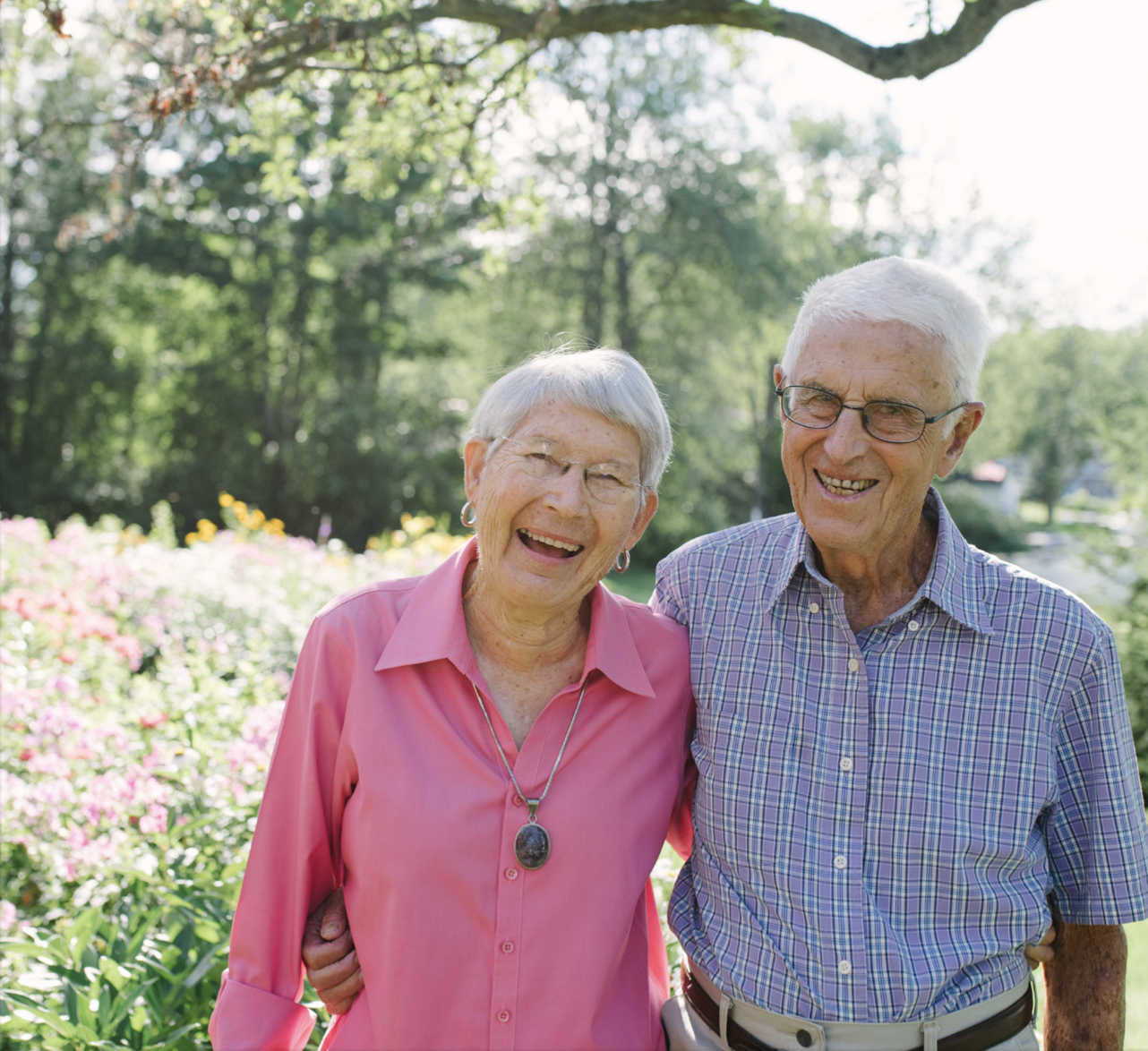 For Bob and Lois De Boer, it's not just the sculpture and the gardens that entice. It's the stories behind each and every attraction. This savvy couple in their 90s have a better handle than many on stories that address the origin of Frederik Meijer Gardens & Sculpture Park.
The De Boers have been longtime members of Meijer Gardens. "We've been good friends of the Borres for more than 50 years," says Lois, "and we remember when Betsy asked Fred and Lena Meijer if they'd help her secure a place for a botanical garden, and how receptive both were to the idea."
Lois especially is enamored with the history behind the Gardens' signature piece, "The American Horse," a work originally inspired by Renaissance master Leonardo da Vinci.
Some 500 years later, Meijer commissioned sculptor Nina Akamu to provide a centerpiece sculpture for Meijer Gardens and the city of Milan.
Lois also describes the history attached to "Aria," the bright red whimsical piece fronting Meijer Gardens along the East Beltline. Recalling how Fred and Lena, after first seeing it at the foundry and asking each other if they liked it, agreed to purchase it. "How I just love that big piece, and all those curves," remarks Lois.
The De Boers are both Grand Rapids natives. Bob graduated in 1947 from GR Central High School, then the University
of Michigan and the University of Michigan Law School. Lois also graduated from Central High, but two years behind Bob. She graduated from Michigan State University and taught at EGR's Lakeside Elementary School before having five children – Mary, Dick, Anne, Sara Jean and Kathryn.
During college, Bob happened to take some art classes, and they stuck. Their home in East Grand Rapids is overflowing with his work – scenes that depict places all over the world the couple has biked. "If you look at one of my paintings," says Bob, "I can tell you where it was done, and the time we had there. They represent a living scrapbook of where we've been."
Bob retired at 63 "on the nose," which gave the couple a chance to rev up their bicycling with the first trip being a gift from their children. They pedaled as much as 62 miles a day on some odysseys. The couple also windsurfed extensively on Lake Michigan, but now choose to focus on the extensive gardens that adorn their home on Fisk Lake.
Recently the couple became members of the Frederik Meijer Gardens & Sculpture Foundation's Perennial Society. By joining the Society, the De Boers established a named fund, the "Bob, Lois & Sara Jean De Boer Fund," to especially honor the memory of a daughter who was born nearly 60 years ago but lived only two days. "We just want her remembered," Lois says softly, "We also bought a bench at the Gardens in her name when they first became available."
Lois says that wherever they go – and that includes a wintertime destination in Florida – we go on and on about how wonderful Meijer Gardens are. "It's the most amazing place, with a sculpture collection in a setting most likely unequaled anywhere."
"The Gardens," she says, "are a magnificent gift to our fair city from Fred and Lena and countless others who have worked tirelessly on its behalf!"