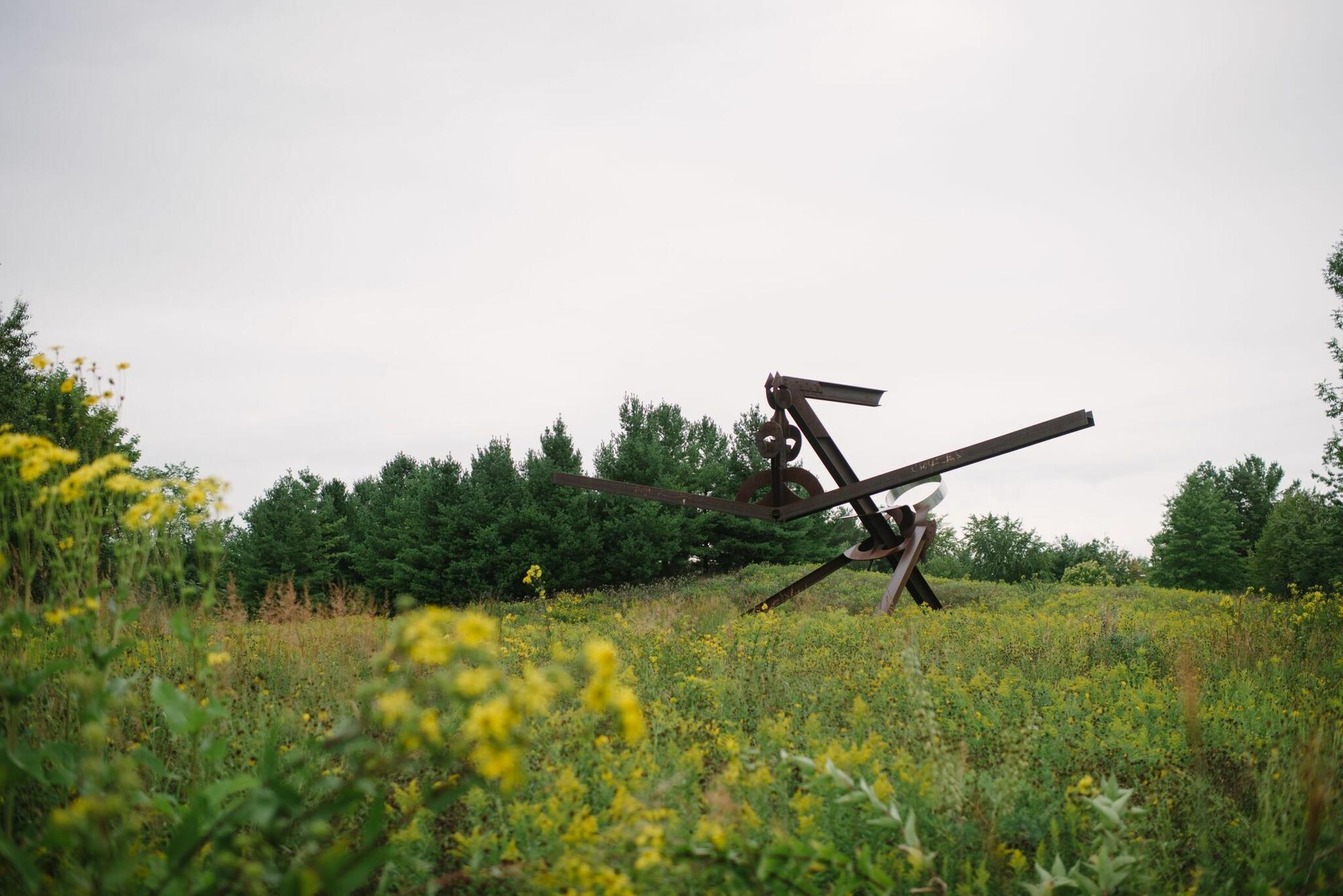 The Johnsons
It takes the better part of 12 hours to drive from Crewe, Va. to Grand Rapids. But what makes the trip especially worthwhile for Crewe residents Chuck and Linda Johnson is knowing that what awaits them always is the beauty and grandeur imbued in Frederik Meijer Gardens & Sculpture Park.
"You start wandering around and realize there's always something different to take in," says Chuck. "You end up forgetting about time." Indeed, the Johnsons lose themselves over and over again in the vast acreage and what it offers the senses, never experiencing the same thing twice in exactly the same way.
They're impressed with the late Fred and Lena Meijer's mission to share their love of sculpture and horticulture in a public way. "Like everything else, what you see is designed to stimulate the public's perception of sculpture and gardens, and we think that's just fantastic," says Linda.
The Johnsons are linked in an extra- special way to Meijer Gardens through their brother-in-law Dirk Hoffius, a long-time benefactor of the Gardens and past president of this Foundation. Hoffius' late wife Vickie, who died in May 2014, is Chuck Johnson's sister.
"Dirk and Vickie were involved at the Gardens since the beginning," notes Linda, "and Dirk, family and friends dedicated and endowed a garden in her memory. We have been contributing to that in order to honor both Vickie and Dirk."
Chuck, a Vietnam veteran with degrees in economics and sociology from Clemson University, was born and raised in the Johnsons' hometown in Virginia's rural Nottaway County. He earned his first dollar working his grandfather's dairy farm that he and his brother still farm today. Linda was born in Charlottesville, Virginia and after graduating from James Madison University, taught for 39 years – mostly high school U.S. history and government.
The couple has been married 34 years and have one son, daughter-in-law and one grandson. They feel a kinship to many more youngsters, though, when they visit Meijer Gardens and see how children develop an affinity for the place. "When you come in and see the kids laughing, playing and exploring, it just makes you feel good," says Chuck.
He's also drawn to the flora through his connection to farming. "I've been a farm boy since I was born," he says. "I enjoy the plants and anything there that grows, along with the sculpture. And of course, I enjoy the people. This is one of the greatest attractions in Michigan, located in one of the greatest cities in Michigan."
Chuck and Linda are retired now. They admire the volunteers' efforts in maintaining Meijer Gardens. "I'm amazed at the number of hours some people put in," says Chuck. Adds Linda, "It's so interesting to read their names on the wall. I think that's important to see that so many are inspired to serve."
The Johnsons feel they are called to contribute what they can to the Foundation, with Linda noting that "it's nice to reach an age where you can give back, where we have the ability to give back. We can't match what some of the others are giving, but we realize that every bit helps." And as Chuck notes, "if you're going to put your money somewhere, you want to put it into something that you know people are going to enjoy."
The return on that giving is incalculable, they say, including the feeling, relates Chuck, that as you tour the grounds and take it all in, "you just don't want to leave!"