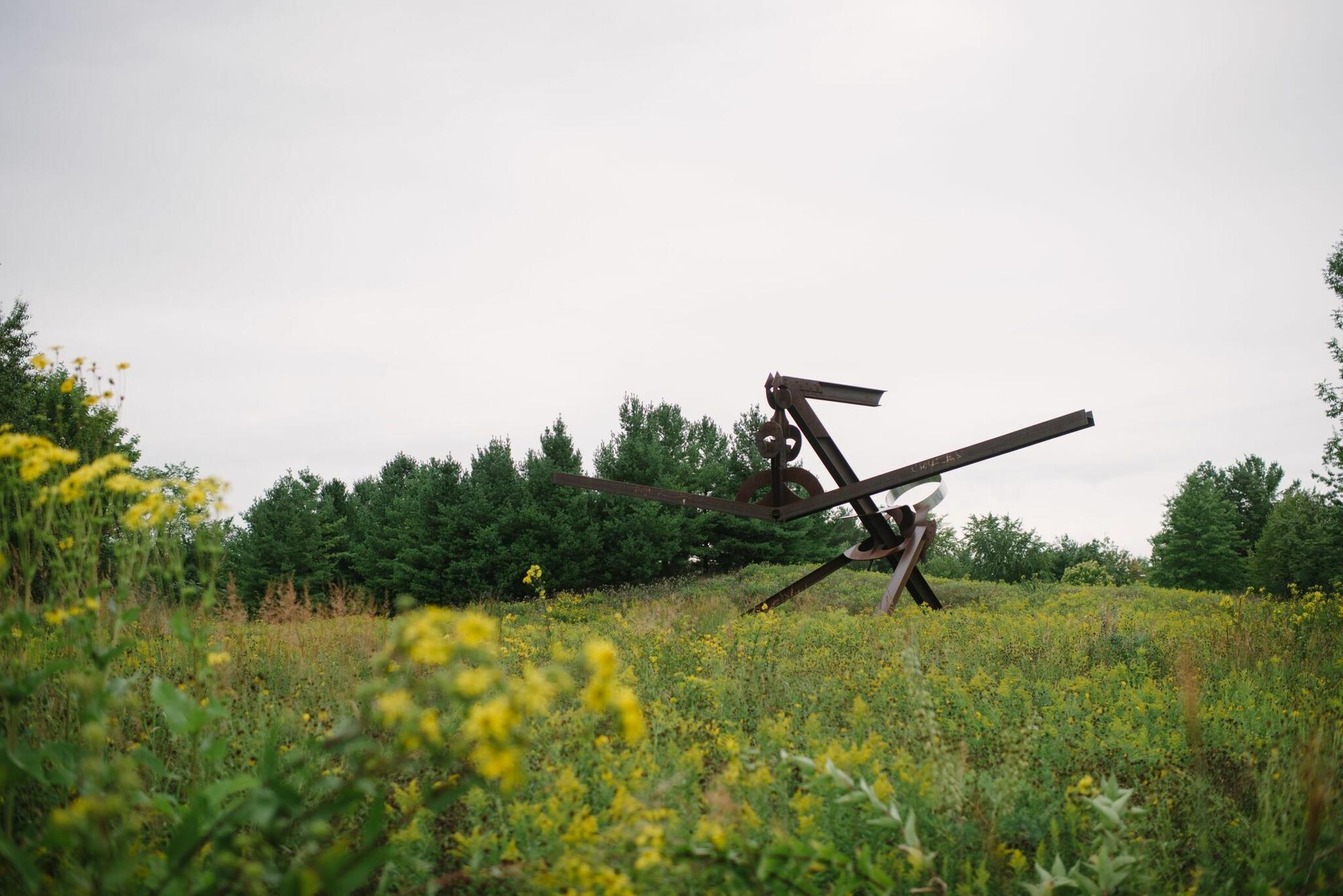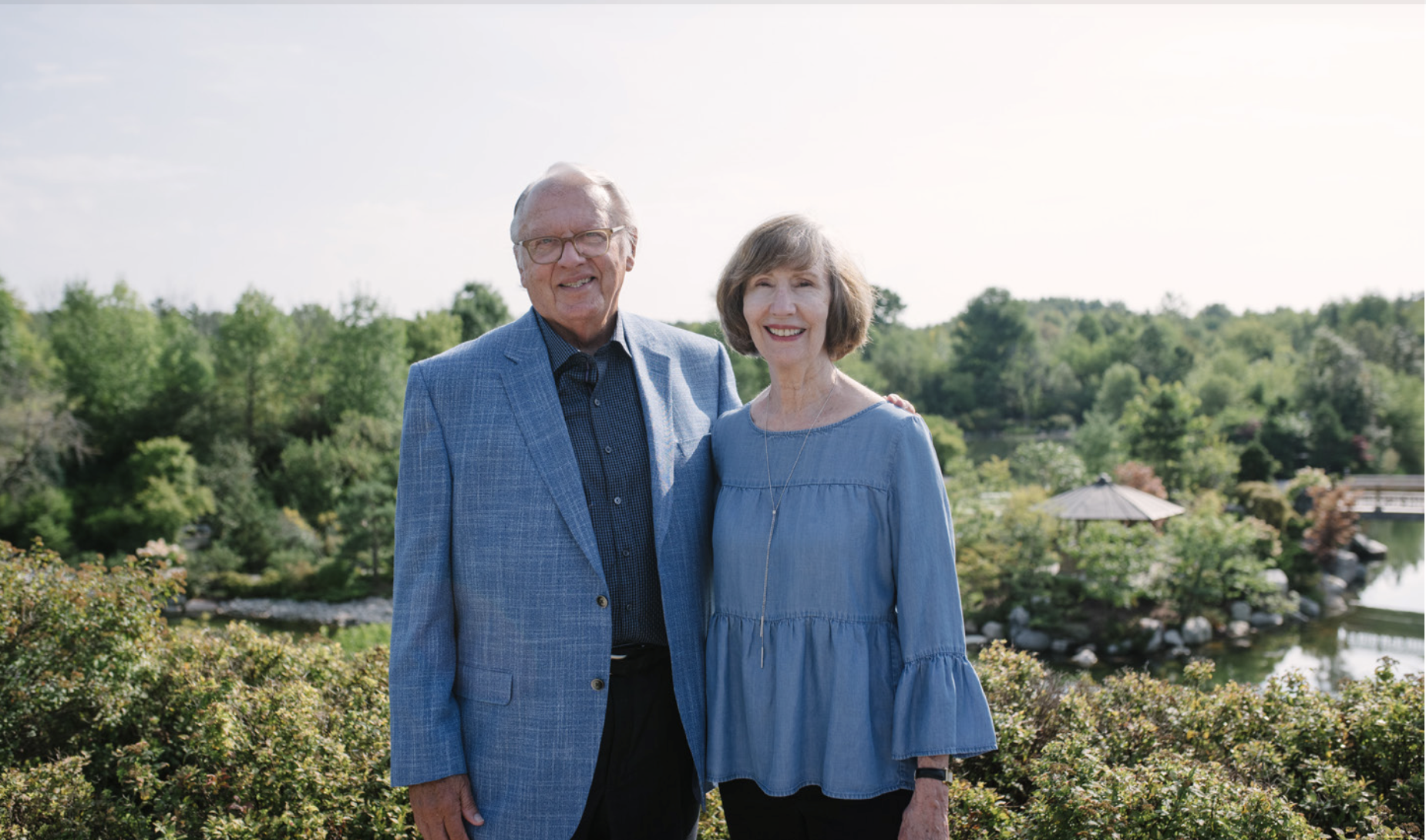 The Nelsons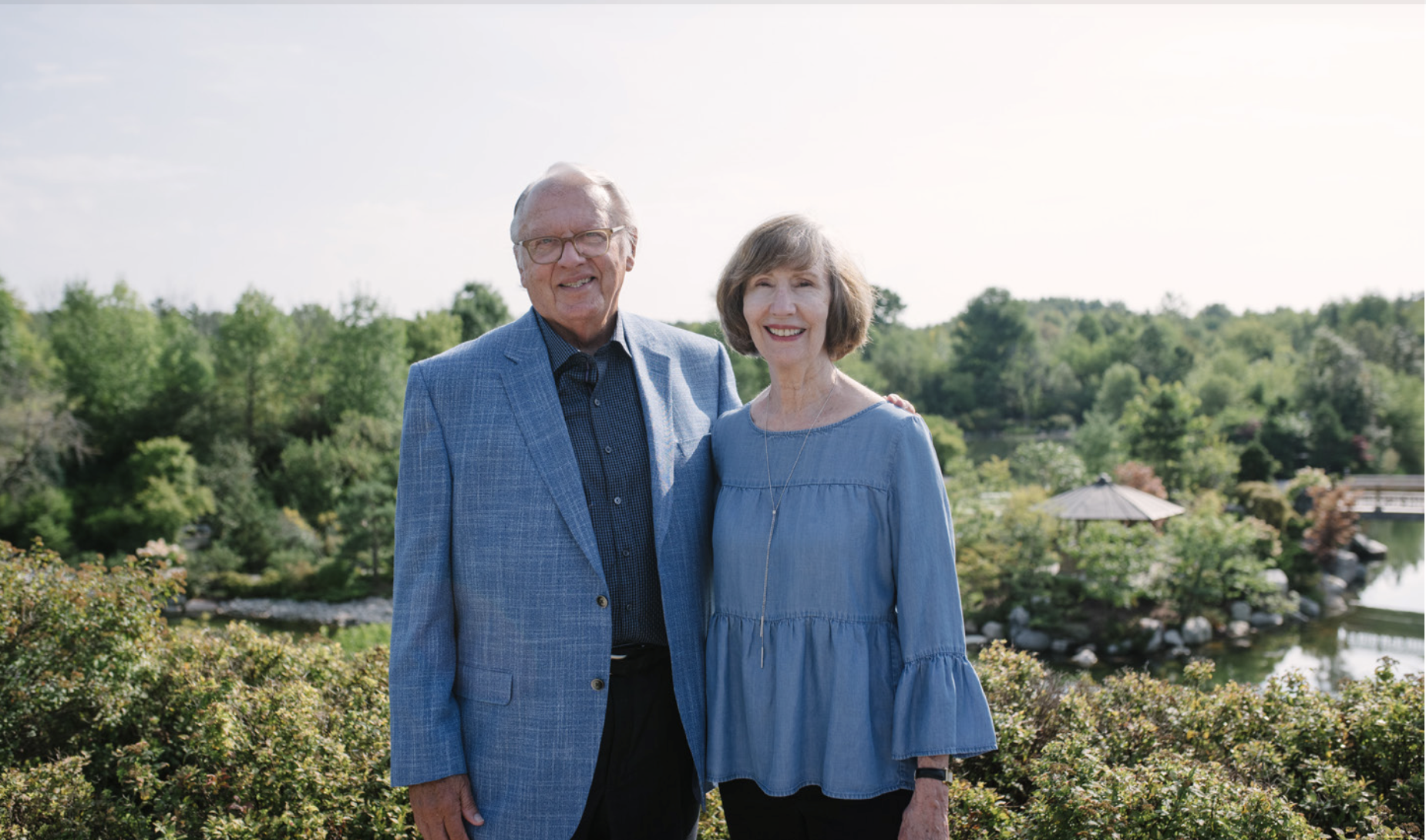 Some of us are fortunate enough to have a place of refuge – an escape that allows the worries of the world to abate or even evaporate, if only for awhile.
For Jim Nelson, that place is the picturesque "Viewing Hill" offering a 360-degree vista of the stunning Richard & Helen DeVos Japanese Garden at the Frederik Meijer Gardens & Sculpture Park. On it is a concrete bench adorned with a plaque that honors Jim's late father and mother, Don and Dorothy Hoyt Pingree and his two siblings, Jean and Walt, that benefits all who visit Meijer Gardens.
The gift of the bench was followed by gifts from Jim to the Foundation's endowment, all of which provide support of the Viewing Hill and adjacent areas.
Jim was born in northern Indiana to Don and Dorothy Pingree. His mother re-married and then moved as a youth to Grosse Pointe, Michigan where he graduated from Grosse Pointe High School and then Michigan State University earning a business degree, majoring in insurance and investments.
Mary is the eldest child of the late Peter Wege, who provided Fred the initial gift to the Gardens' Foundation. Mary graduated from East Grand Rapids High School. She graduated from Northwestern University and Calvin College and continues to teach part-time at Forest Hills.
It's easy for Jim to get choked up in recounting the effect his parents had on him – a father who died during the polio pandemic when he was only 10, and his widowed mother who worked hard in the banking business to provide for him and his brother and sister. Both parents were accomplished musicians and instilled in Jim a lifelong love of the arts.
"It brings up a lot of emotion," Jim says, "that goes back some 70 years ago, and this spot in the Japanese Garden helps me overcome a sense of loss that endures to this day. Given the current pandemic throughout the world, what better place to be, a hilltop view that offers peace, tranquility and incredible beauty."
Mary, Kelly Goodwillie's widow, met Jim through mutual friends of MSU and ultimately married in December 1995, in what was one of the first weddings to take place at the Gardens.
Both Jim and Mary find a special solace in the Japanese Garden, which was painstakingly created to mimic all the classic features of gardens throughout Japan. That includes traditional designs found in an authentic teahouse, Zen-style garden, waterfalls and plantings.
Coincidentally in 1977, Jim acquired an authentic 17th Century teahouse built in 1955 by Hollis M. Baker, Jr., owner of Baker Furniture, that stands today on the banks of Holland's Lake Macatawa.
"The Viewing Hill creates a very serene atmosphere," he said on an autumn day while ascending the spiral path that leads to the apex.
"It's uncanny. You can empty out your buckets of concern and just relax. It's a good place to re-charge and get a fresh outlook. And I think if more people did that, we'd all be in a better place."