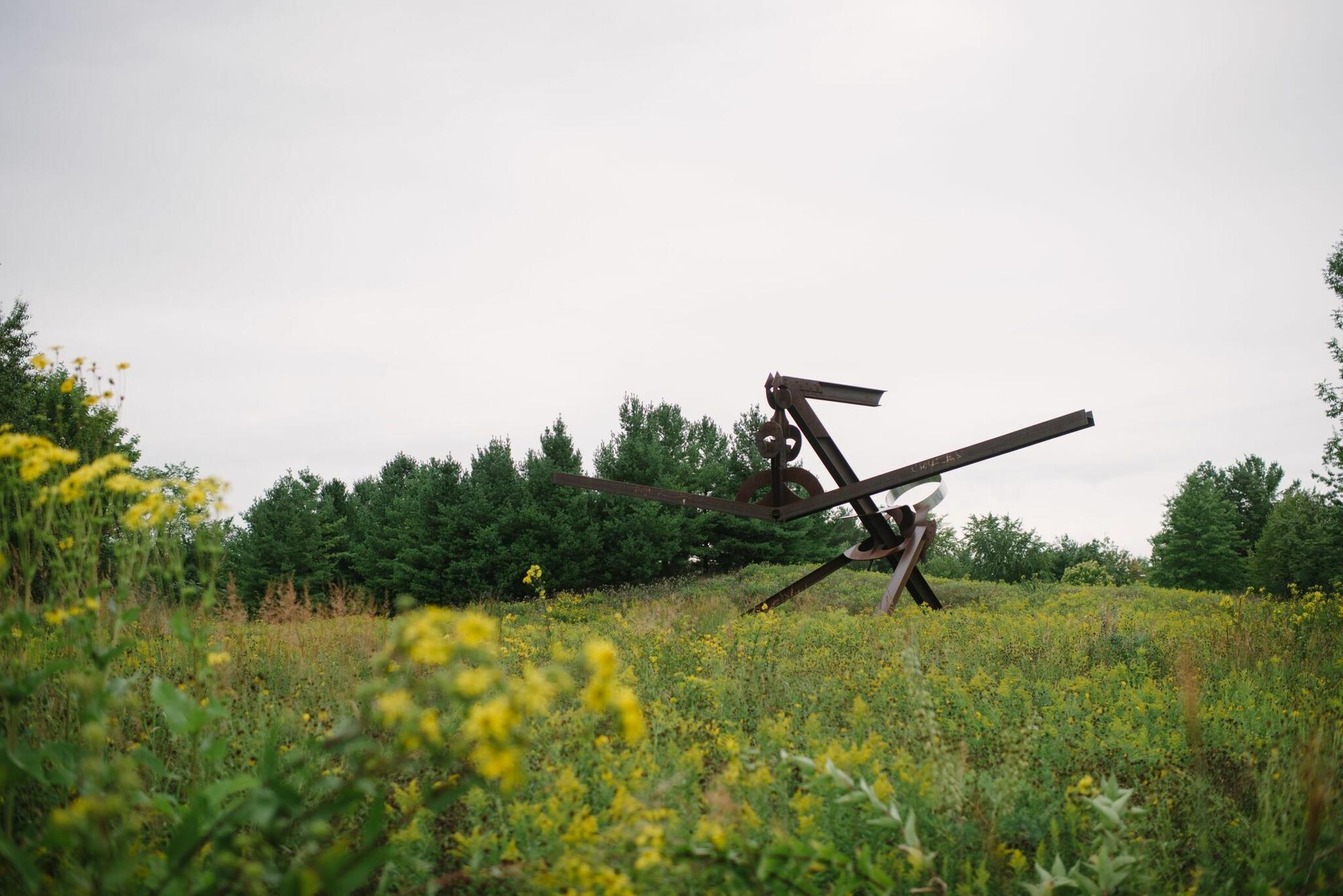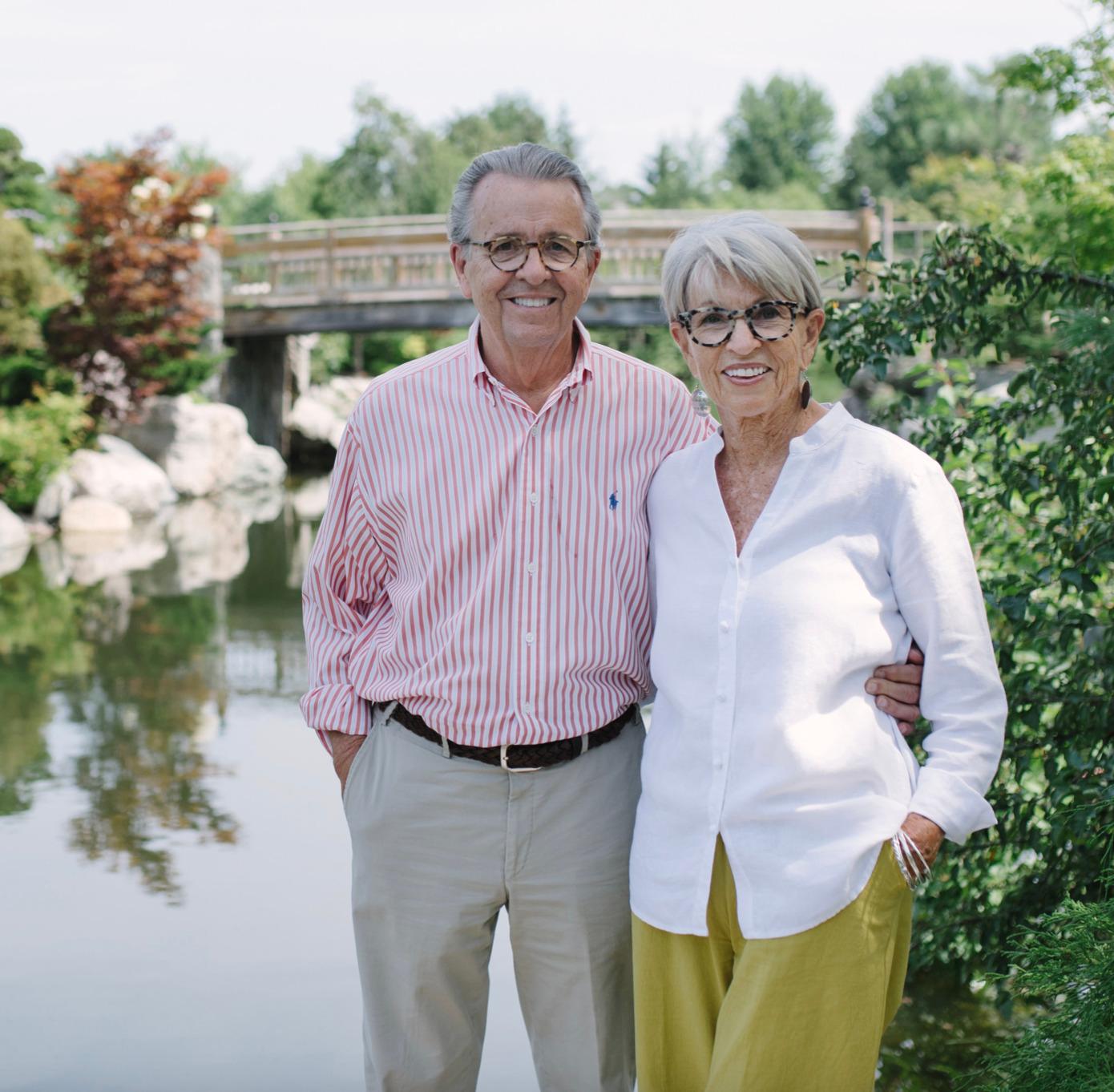 The Rohwers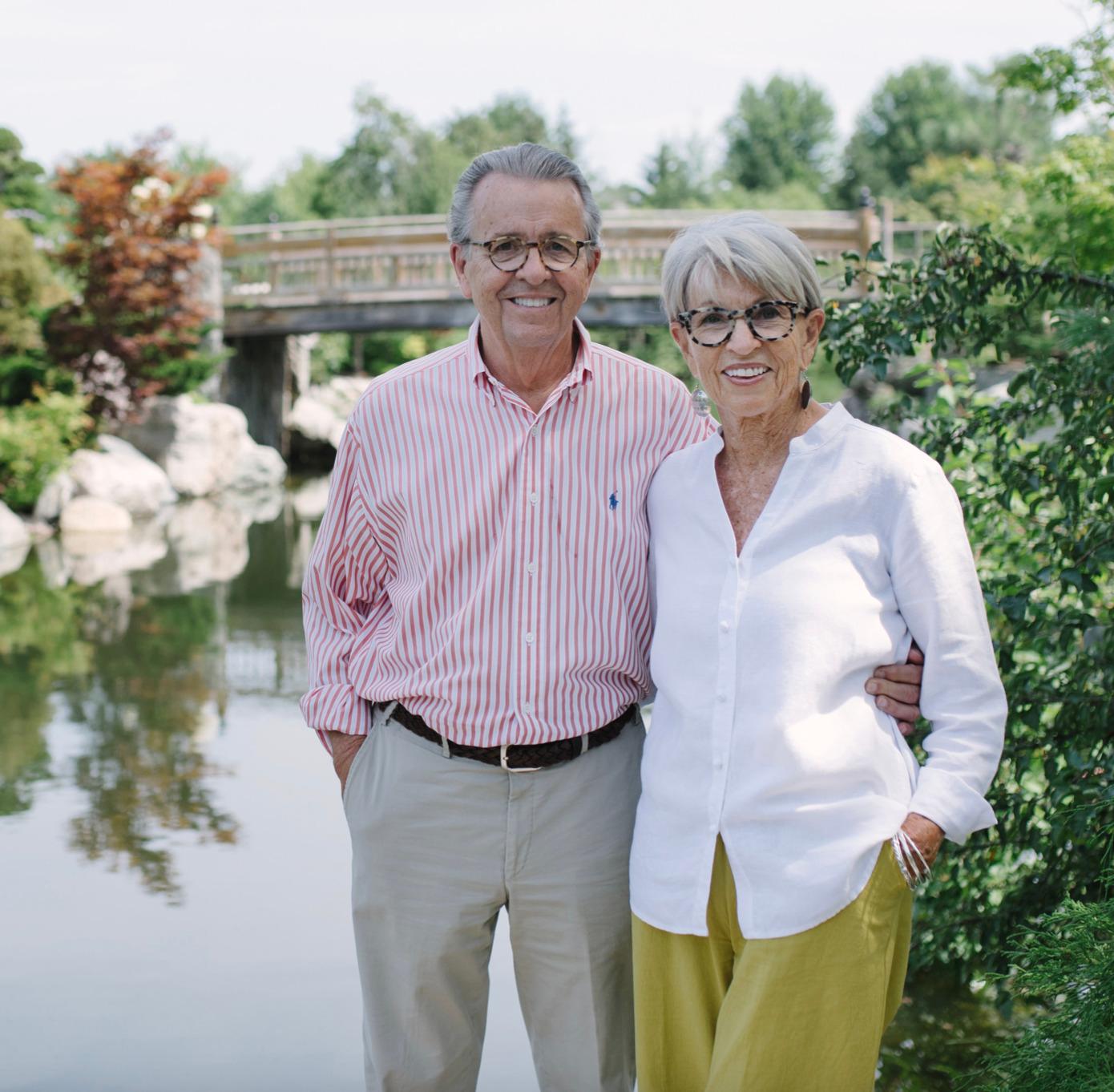 If there's one thing you need to know about Milt and Barb Rohwer, it's that they have a deep and abiding love of art. "Our kids call us 'Mr. and Mrs. Visual'," Milt jokes.
Their passion for the visual arts spills out into almost every medium, including gardens as an art form. The love of this art form was spurred by the design of their own residential garden by Stephen Rosselet, who designed the Lena Meijer Conservatory. From then on, their gardening curiosity grew into a full-fledged hobby. The couple would get up early on the weekend and spend many joyful hours digging in the dirt, implementing and then maintaining Rosselet's garden design.
The connections to the Frederik Meijer Gardens & Sculpture Park were many. It included having their garden as a location on a garden tour raising funds in the early days of the Meijer Gardens and helping to secure funds to hire international garden designer James van Sweden, a native of Grand Rapids and founder of "The New American Garden" style highlighting perennials and ornamental grasses. On another occasion a visit by a Meijer Garden lecturer, Ken Druse, actually resulted in the inclusion of their garden in an issue of House Beautiful magazine.
Because of their deep-seated love of art in general and gardens as art, in particular, Meijer Gardens hold a special place in the Rohwer's hearts. The plans to develop a Japanese Garden really spoke to a special love within the broader interest in gardens as art.
When the initial campaign to raise funds for the Japanese Garden surfaced, Milt and Barb were in a position to direct some funds to this effort in connection with Milt's retirement from the Frey Foundation.
Then in 2021, Milt and Barb decided to give an estate gift to the Gardens through its Foundation to further support the development and maintenance of the Japanese Garden. This qualified them for membership in the Bonsai Society and created a lasting legacy to support their passion for the beauty and tranquility of the Japanese Garden.
"We've toured botanical gardens and sculpture parks here and abroad, and we believe Meijer Gardens ranks with the best," Barb notes. "It has brought so much life to West Michigan and created a wonderful tourist destination." She continues to say, "The addition of the Japanese Garden added another dimension. We love that renowned Japanese architect, Hoichi Kurisu, created and installed it." The two are planning a trip to Japan in 2022 to explore the gardens there, fulfilling a lifelong dream.
When asked why they are so invested in Meijer Gardens, outside of their love of the arts, Barb and Milt brought up the idea of accessibility. "To enjoy the gardens and sculpture within those gardens, you don't need to be wealthy or have a special education," Milt says. Barb continues, "The breadth of the attractions coupled with the range of those visiting, from the children in strollers to great-grandparents, is unique. It's truly beautiful." And that beauty is now part of their legacy.