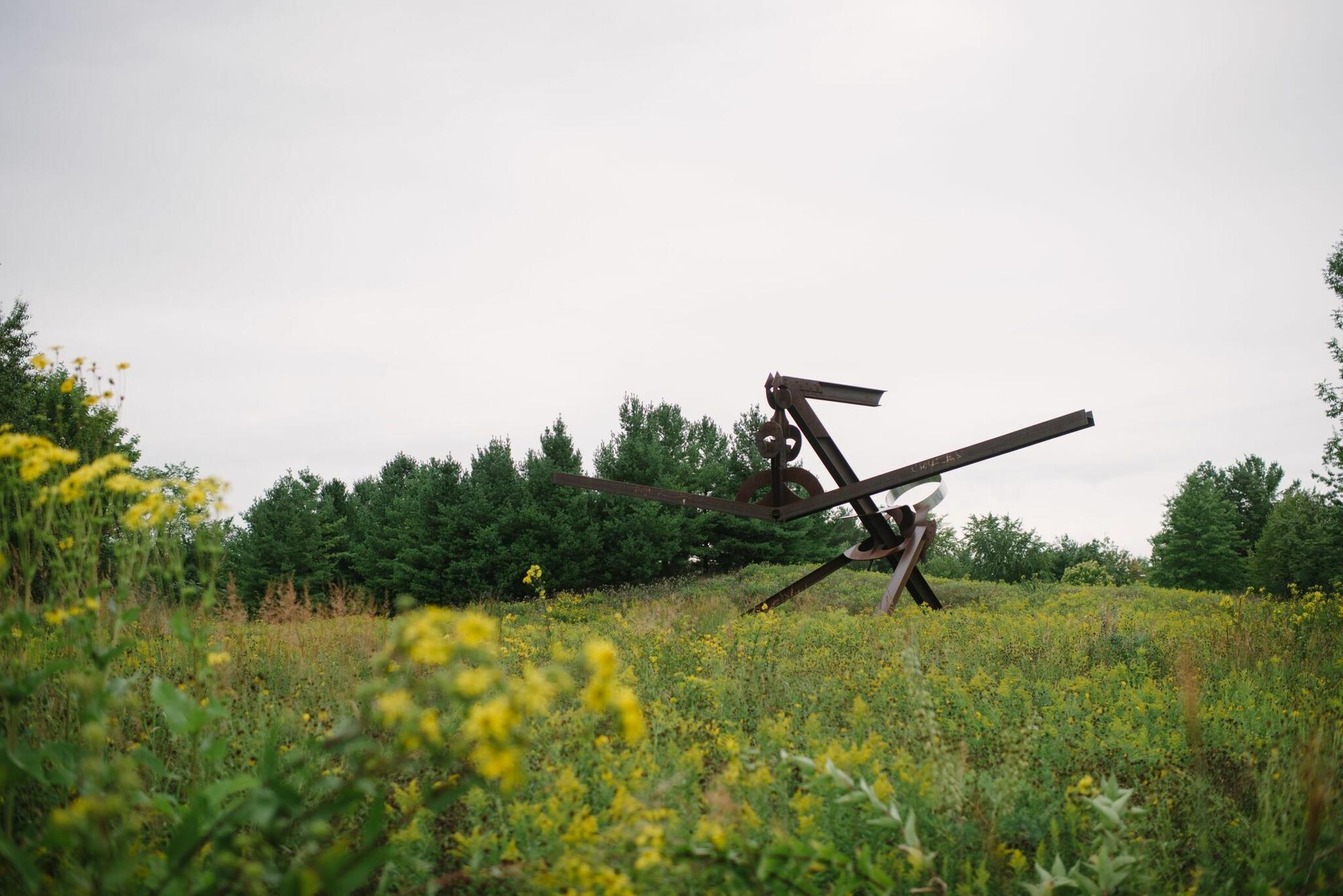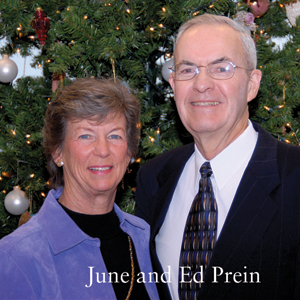 Their Love for the Gardens Grows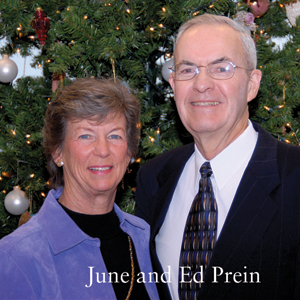 Ed and June Prein like to take their daily walk through Meijer Gardens and take in the beauty around them. "The trails in the woods, the flowers, and the sculptures are just fantastic. Where else would you see things like that anywhere around here?" says Ed.
June enjoys walking at Meijer Gardens rather than around a neighborhood. "It's just a great place to come and enjoy a lovely view! There is something here for everyone. Some enjoy the art, some like the flowers or the plantings, or the different rooms. Everybody seems to come to see their own special spot. It's an education to come here, and that part is very important to the community. People may have come for the flowers, but in doing so they are seeing and getting an education in art, sculpture, and particularly all the wonderful exhibits."
When Meijer Gardens was nothing more than an idea the Preins wanted to be part of it. Ed first accompanied Fred Meijer when he was looking at the land that would become the Frederik Meijer Gardens & Sculpture Park. They became members of the Meijer Gardens in 1995 and have remained members ever since. In 1998 they first donated to the Frederik Meijer Gardens Foundation for endowment and have continued to be supporters for more than 10 years. They have unselfishly donated wherever money was needed at the time. Ed was welcomed to the Board of Directors at the May 2003 meeting and has been an active member ever since.
In 2007, the Preins decided to restrict their funds to the Lena Meijer Children's Garden. The Children's Garden, which opened in 2004, is designed to address children in different developmental stages with a variety of learning styles. In years to come, having an endowment for the Children's Garden by itself helps ensure that the funds will be there to maintain it. "The Children's Garden gets high use and is high maintenance because of it. It seemed appropriate to us and we wanted to help out." The Children's Garden is certainly a popular attraction at Meijer Gardens. It is estimated that in the summer of 2008 more than 73,000 guests went through it. "We're just happy to be part of something so very special," exclaims June.
The Preins thoroughly agree that they are "happy that the Meijers have taken it upon themselves to present the city with something that is so spectacular and it is still growing!"